Knife-wielding man in France kills one, injures two people; no clarity yet on whether attack was terror-related
The attacker who killed two people in a knife attack was shot dead by police in a town west of Paris
Paris: The attacker who killed two people in a knife attack was shot dead by police in a town west of Paris, said a senior French official.
Jean-Jacques Brot, the top government administrator in the Yvelines region, tweeted that the attacker in the town of Trappes was "neutralized" and was dead on Thursday. The tweet also said that two of the attacker's victims were killed and another seriously injured.
Earlier, media reports said the attacker had used a knife on his victims before being shot by police.
French police had earlier tweeted that they have "contained" a person in Trappes, west of Paris, following reports of a knife attack.
French Interior Minister Gerard Collomb had tweeted that the attacker was neutralized without saying if he was dead.
Previously, BFM-TV reported that a man had attacked passersby with a knife, killing one and seriously injuring two others, before being shot by police.
He said his thoughts were with "the victims and their loved ones," without saying how many victims there were.
Police and Interior Ministry officials said the attack claimed at least one victim. The officials spoke on condition of anonymity because they were not authorized to discuss the situation publicly.
BFM-TV had earlier said a man armed with a knife had attacked passersby, killing one and seriously injuring two others, before being shot by police in Trappes, west of Paris.
There was no immediate police confirmation of the attack on Thursday morning. Police simply tweeted that an operation was underway in Trappes, with a security perimeter in place.
BFM-TV also reported that the man first sheltered in a house after attacking people with a knife and then was shot by police.
Find latest and upcoming tech gadgets online on Tech2 Gadgets. Get technology news, gadgets reviews & ratings. Popular gadgets including laptop, tablet and mobile specifications, features, prices, comparison.
Sports
Pochettino's assistants Jesus Perez and Miguel D'Agostino will take charge of the team for Saturday's trip to Angers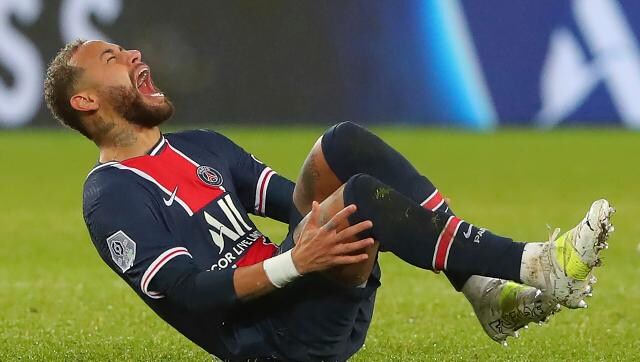 Sports
Neymar has not played since being stretchered off with an ankle injury at the end of PSG's Ligue 1 defeat to Lyon on 13 December.
science
Organisers hope to lay the groundwork for the UN biodiversity talks that will be held in China in October where nations will set new goals to preserve Earth's battered ecosystems.