Kirstjen Nielsen to take charge of Homeland Security; White House aide had also served in George W Bush administration
The US Senate confirmed White House deputy chief of staff Kirstjen Nielsen as Secretary of Homeland Security on Tuesday.
Washington: The US Senate confirmed White House deputy chief of staff Kirstjen Nielsen as Secretary of Homeland Security on Tuesday, putting her in charge of implementing the Trump administration's immigration crackdown.
Nielsen is close to White House Chief of Staff John Kelly, who was President Donald Trump's first secretary at the Department of Homeland Security before he was brought in to discipline Trump's chaotic office at the end of July.
Nielsen, 45, is a lawyer and veteran of the national security sector. She served in the transportation security unit of DHS during the George W Bush administration, and was also Bush's homeland security adviser in the White House. Later she ran her own security advisory firm, Sunesis Consulting.
Known for expertise in cyber issues, she was named Kelly's chief of staff when he took over DHS at the beginning of the Trump administration, and then followed him to the White House. Described as tough and no-nonsense, she nevertheless lacks the experience of running a massive organisation like the 2,40,000-strong DHS. The agency oversees a wide range of security issues, from immigration, to cyber, terror threats and disaster relief.
The Senate approved her nomination 62-37.
Her confirmation came on a day when DHS reclaimed substantial success in slowing illegal immigration across the southern border and arresting and deporting criminal aliens. DHS said arrests of illegal immigrants were up 40 percent in the first nine months of the Trump administration, while border crossings plummeted based on tougher enforcement.
Trump has also ordered DHS to build a wall along the southern border.
But both Kelly and Nielsen have said that a wall on the entire 2,000 mile (3,200 kilometer) frontier with Mexico would be inappropriate, and that other measures, including electronic monitoring, would be required as well.
Sports
Singh, who previously served as the chief coach of the senior Indian men's national team from 2017-18, has bagged a total of eight gold medals, five silver and nine bronze at different international level tournaments.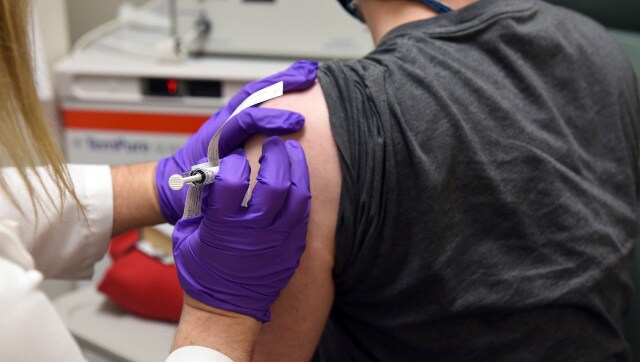 World
With millions of dollars in assistance from President Joe Biden's administration, local groups have urged Black Americans to roll up their sleeves for shots and set aside what for some is a shared historical distrust of science and government.
Entertainment
Sacha Baron's Oscar-nominated turn in The Trial of the Chicago 7 is far less risky and enlightening compared to the more stinging post-mortems he has performed on the US through Borat 2 and Who Is America?.