Kim Jong-un visits China: Xi Jinping expresses willingness to maintain contact with North Korea, accepts invitation to visit country
Kim Jong-un made his first-ever foreign trip as leader to meet China's president in Beijing, ahead of proposed summits with Seoul and Washington.
North Korea's Kim Jong-un made his first-ever foreign trip as leader to meet China's president in Beijing, the official Xinhua news agency said Wednesday, ahead of proposed summits with Seoul and Washington that could unsettle nuclear-armed Pyongyang's sole ally.
During the visit from Sunday to Wednesday which came at the invitation of Xi Jinping, Kim held talks with the Chinese president who hosted a banquet to welcome the North Korean leader and his wife Ri Sol-ju, Xinhua said.
"I have had successful talks with General Secretary Xi Jinping on developing relations between the two parties and the two countries, our respective domestic situation, maintaining peace and stability on the Korean Peninsula, and other issues," Kim said at the banquet.
Relations between China and North Korea had soured as Beijing has backed tough United Nations sanctions to punish Pyongyang for its missile and nuclear tests.
Analysts had earlier suggested Beijing had been sidelined by Pyongyang's approaches to Seoul and Washington, but Kim's visit puts China firmly back at the centre of the diplomatic scrum.
Xi said that under the new circumstances, he is willing to keep frequent contact with Kim through various forms such as exchange of visits, and sending special envoys and letters to each other, reported Xinhua. He also accepted Kim's invitation to visit North Korea, reported AFP quoting KCNA state media.
"Both Comrade Chairman and I have personally experienced and witnessed the development of China-DPRK relationship," Xi said, using the initials for North Korea's official name. "This is a strategic choice and the only right choice both sides have made based on history and reality.... This should not and will not change because of any single event at a particular time," Xi said.
Kim had not met Xi since the young North Korean leader took over after the death of his father, Kim Jong-il, in 2011.
With inputs from AFP
India
Narendra Modi's reference to 'democracy' in the context of India's hopes for a dialogue-based solution to the Ukraine war would have been noticed as much in Moscow as in Western capitals
World
The ruling party is set to amend its constitution at the next month's key once-in-a-five-year Congress and to endorse a record third term for Xi to lead the country for another five years or beyond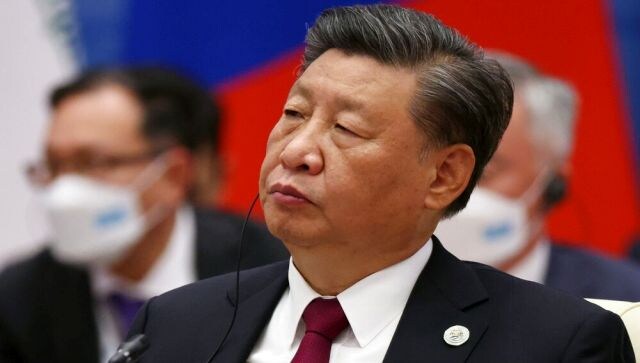 World
Rumour mills were abuzz that Chinese president Xi Jinping was under house arrest and a coup was brewing. There were reports of flights being cancelled and military movement. Was this just the imagination of the internet?