Kim Jong-un agrees to 'complete denuclearisation', but deal with Pyongyang will be tougher to achieve than Iran pact
The joint statement released by the two — that may or may not be final 'comprehensive agreement' of the summit — appears to carry 'complete denuclearisation' as a key theme
US president Donald Trump and Supreme Leader of North Korea Kim Jong-un met at last on Tuesday on Singapore's Sentosa Island. The duo appeared to be all smiles with descriptions like "historic", "major change" and "terrific" being thrown around liberally, albeit, largely by Trump. The joint statement released by the two — that may or may not be final 'comprehensive agreement' of the summit — appears to carry 'complete denuclearisation' as a key theme.
Higher-res version pic.twitter.com/7zhFMdAmFv

— Jonathan Cheng (@JChengWSJ) June 12, 2018
The relevant text reads: "Reaffirming the 27 April, 2018 Panmunjom Declaration, the DPRK commits to work toward complete denuclearisation of the Korean Peninsula".
Certainly, getting Kim to reiterate his resolve to denuclearise is a positive step, but what remains to be seen is the 'how' and 'when' of the whole deal. Considering the disdainful view taken by Trump towards the Iran-P5+1 Joint Comprehensive Plan of Action of 2015, it is assumed that Trump will look for a more stringent agreement with North Korea. However, there's a major difference between Iran in 2015 and North Korea in 2018.
While Tehran was still in the process of developing nuclear weapons, Pyongyang already has them and has demonstrated that it possesses the relevant missiles to deliver nuclear payloads."North Korea's overall nuclear program is more advanced and more widespread. It is also believed to be partly hidden underground, making it harder to understand and almost impossible to fully disable in a military strike. All those factors give Kim more negotiating leverage than Tehran had during the (Barack) Obama years," Politico notes.
Essentially, Trump will likely have to make a lot more concessions with North Korea, which has in the past threatened the US with those very nukes, than the US, UK, France, Germany, China and Russia did with Iran.
Bear in mind also that Iran — an oil-exporting country — was keen to see sanctions lifted, something that would revive international trade. A far less developed North Korea is likely to have far greater demands.
What's in it for Kim remains to be seen, but as The New York Times points out, "If Trump were to abide by his own critique of the Iran pact, any deal with North Korea should eliminate the material, warheads and missiles it already has and, just as important, its ability to produce more — forever."
The article elaborates that any deal with Pyongyang must contend with its "egregious activities" such as "providing weapons and technology to unsavory regimes like Bashar al-Assad's in Syria and maintaining the world's worst gulag State".
Negotiations to finalise the terms and conditions of the JCPoA — dubbed by Trump as the "worst deal ever" — took around 18 months. Given the facts that first, North Korea is far more advanced in terms of nuclear weaponry than Iran, and second, that what Pyongyang wants in return for denuclearisation isn't clear, this deal appears likely to take a lot more negotiation and hard work to iron out.
Find latest and upcoming tech gadgets online on Tech2 Gadgets. Get technology news, gadgets reviews & ratings. Popular gadgets including laptop, tablet and mobile specifications, features, prices, comparison.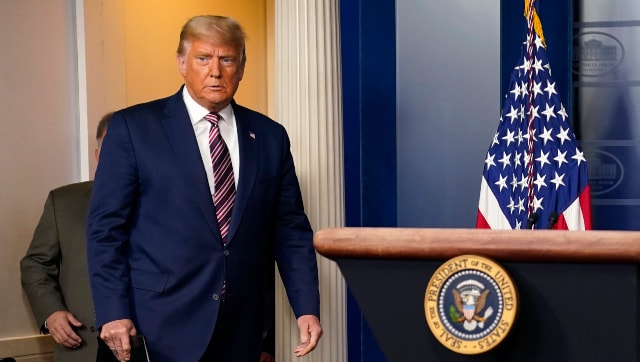 World
The US president has also embarked on a shake-up of his administration, firing defence secretary Mark Esper as well as the heads of three other agencies while installing loyalists in key positions at the NSA and the Pentagon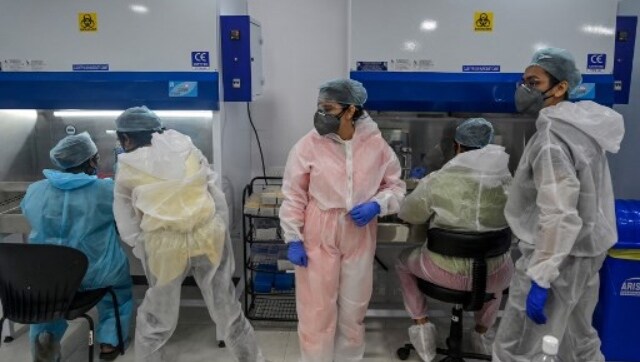 India
While experts say that rapid antigen tests can help countries with out-of-control outbreaks, India's practice of conflating the data from rapid tests and RT-PCR tests risks painting an incomplete picture of its infection rates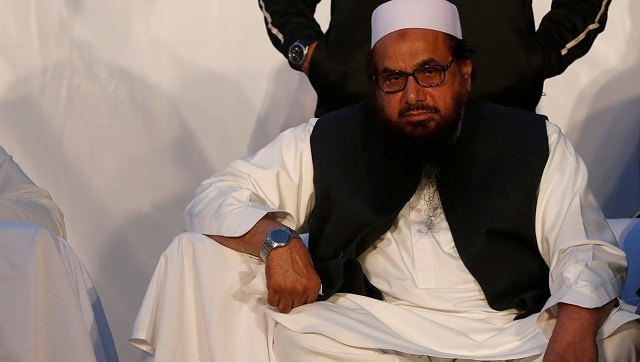 World
Saeed has been in and out of house arrest since 2008, with the courts setting him free after the State seemed unable to frame charges