Khalsa Aid International dispatches team to set up kitchen, distribute blankets in earthquake-hit Turkey
On the day the devastating earthquake struck in Turkey and Syria Khalsa Aid dispatched a three-person team from the organisation's Iraq chapter
Ankara: Khalsa Aid, an international NGO that aims to provide humanitarian assistance in disaster-hit zones, has dispatched teams to provide emergency support to victims of Turkey's earthquake.
On the day the devastating earthquake struck in Turkey and Syria (Monday 6 February), Khalsa Aid dispatched a three-person team from the organisation's Iraq chapter.
The team embarked on its journey by road from Iraq to Turkey, reaching their destination on Tuesday.
Also read: 'Save me, I will be your servant': Under rubble for 17 hrs, 7-yr-old Syrian girl saves brother – WATCH
Posting videos on Twitter, Khalsa Aid workers documented their journey to Turkey amidst all the destruction.
In a video published yesterday, a Khalsa Aid coordinator Sozan Fahmi said, "We are on the road to get to the location where we are supposed to set up our aid and our kitchen. It is taking us a bit longer than we thought because of the cracked roads caused by the earthquake."
"Once we get there we will set up our kitchen and provide hot meals plus blankets to everyone as of now," the worker added.
In another video, Sozan said, "Right now we are in Turkey and travelling from one city to another for their (victims') safety."
'Hearts go out to families who have lost lives'
CEO of Khalsa Aid Ravinder Singh, who is also expected to reach Turkey, said in a statement, "Our hearts go out to the families who have lost loved ones in this devastating earthquake."
In a video call with Aid Coordinator Sozan, Singh took stock of the situation in Turkey.
What's happening in Turkey?
As per the latest official data, the disaster claimed 6,957 lives in Turkey and 2,547 in Syria, bringing the death toll to 9,504. Experts fear that the number could yet double as rescue operation continues.
For two days and nights since the 7.8 magnitude quake, an impromptu army of rescuers have worked in freezing temperatures to find those still entombed among ruins in several cities on either side of the border.
The World Health Organization, or WHO, has warned that up to 23 million people could be affected by the massive earthquake and urged nations to rush help to the disaster zone.
Read all the Latest News, Trending News, Cricket News, Bollywood News,
India News and Entertainment News here. Follow us on Facebook, Twitter and Instagram.
World
Ukraine was one of the world's top producers, and the so-called Black Sea Grain Initiative has helped soothe the global food crunch triggered by the conflict
World
Lawmakers unanimously backed the Nordic country's accession two weeks after President Recep Tayyip Erdogan publicly blessed the bid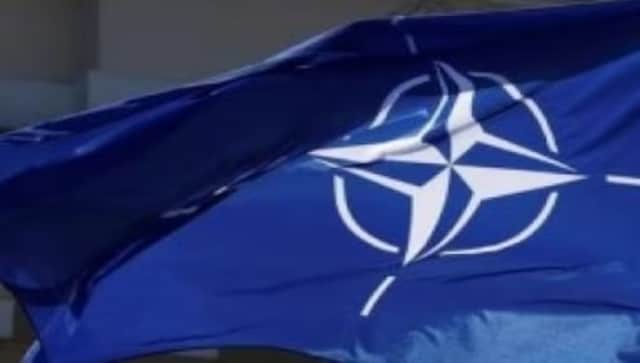 World
After Turkey became the final member to ratify Finland's bid on Thursday, the Finns are expected to finalise their membership in the coming days, while Sweden continues to face opposition