Key Paris attacks suspect Abdeslam charged over shootout with police in Brussels
Abdeslam is due to be extradited to France in coming days over the November Paris attacks that killed 130 people.
Brussels: Key Paris attacks suspect Salah Abdeslam has been charged over a deadly shootout with police in Brussels a week before the suicide bombings in the Belgian capital, his lawyer said Thursday.
"He has been charged with attempted murder either alone or jointly" over the gunbattle at an apartment in the Forest district of Brussels on 15 March, lawyer Sven Mary told AFP.
An Algerian Islamist suspect was killed and four police officers were wounded in the shooutout, which led to Abdeslam's arrest three days later in the Molenbeek area of Brussels after a four-month European manhunt.
Abdeslam, 26, is due to be extradited to France in coming days over the November Paris attacks, in which he is believed to be the last surviving member of the terror squad that killed 130 people.
But Belgian police have also tried to question him over his links to the three suicide bombers who struck Brussels airport and metro on March 22, killing 32 people and injuring hundreds.
The Islamic State group has claimed both attacks.
Asked if Abdeslam admitted being present at the Forest shootout, Mary said: "We won't discuss that, I won't comment."
Abdeslam will appear before a Belgian court again on 28 April and his extradition to France will come "perhaps two days after his court appearance," Mary added.
Abdeslam and alleged Paris accomplice Mohamed Abrini, who has also charged over the Brussels attacks, were moved to different jails in Belgium last week.
Abrini, 31, has confessed to being "the man in the hat" caught on video with suicide bombers at Brussels airport.
Abrini was also linked to the November 13 Paris massacre after being caught on video at a motorway gas station with Abdeslam.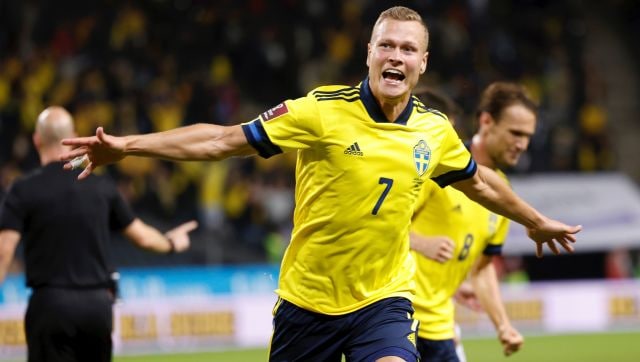 Sports
Viktor Claesson's second-half strike, after excellent work from Juventus winger Dejan Kulusevski, put Sweden two points clear of Spain at the top of Group B with a game in hand.
Photos
20 members of terrorist group Islamic State are being tried for launching six distinct attacks -- four suicide bombings and shootings at four locations in and around the city that left at least 130 people dead