Key Israel-Palestine peace conference postponed, says French President Hollande
A conference on the peace process between Israel and Palestine, due to be held on 30 May in Paris, has been postponed, President Francois Hollande said.
Paris: A conference on the peace process between Israelis and Palestinians, due to be held on 30 May in Paris, has been postponed, French President Francois Hollande said on Tuesday.
"(US Secretary of State) John Kerry cannot come on 30 May so it has been delayed. It will take place in the summer," he
told French radio.
Hollande said it was vital for France to take "a strong initiative" in the dispute. "If not... what will happen? Settlement building, attacks," he said.
The original date for the conference falls on the US Memorial Day holiday honouring members of the armed forces who died in combat.
"We're in discussions right now with the French about any possible alternative date that might better work for the secretary," State Department spokesman John Kirby said Monday, though he added that Kerry's agenda was currently "jammed".
French Foreign Minister Jean-Marc Ayrault was in Jerusalem and Ramallah on Sunday to present the French peace initiative to Israeli Prime Minister Benjamin Netanyahu and Palestinian president Mahmud Abbas.
Ayrault received support from the Palestinians but objections from Israel. Netanyahu questioned French "impartiality" after Paris voted in favour of making Palestine a UNESCO member five years ago.
"We are going to work with all the actors, the big countries and neighbouring nations, to create the parameters that will allow the Israelis and Palestinians to return to the negotiating table," Hollande said today.
Hamas spokesman Sami Abu Zuhri said on Twitter that Hollande's announcement of the delay was "further evidence of the failure of the (peace settlement) option and the project of (Palestinian president) Mahmud Abbas".
A staunch ally of Israel, Washington has traditionally brokered direct talks between the Israelis and Palestinians and played down multilateral initiatives, especially within the United Nations.
The United States has regularly called for a "two-state solution" to the Middle East crisis since the last US-brokered talks collapsed in April 2014.
The Palestinians plan to submit a UN Security Council resolution condemning Israeli settlements in the West Bank, but previous attempts have met with a US veto.
News & Analysis
Pegasus is a spyware suite sold by Israeli company NSO Group to "vetted government clients". It is used to compromise and conduct surveillance on targeted Windows, Mac computers, and also Android and iOS smartphones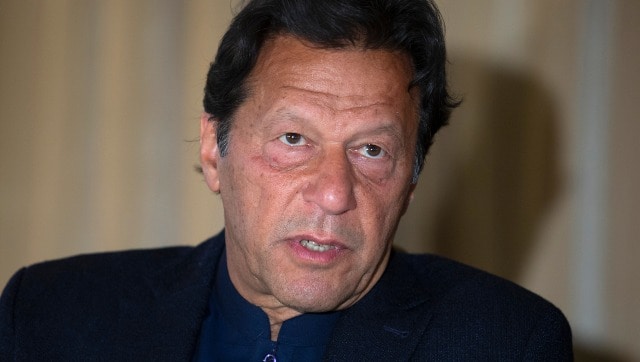 World
The global body against money laundering and terror financing had also asked Pakistan to work to address its strategically important deficiencies
India
An investigation by a group of 17 media organisations claimed the military-grade spyware, which is licensed by an Israeli firm, was used to hack phones