Kerry to welcome reforms, push for more on Myanmar visit | Reuters
NAYPYITAW U.S.
NAYPYITAW U.S. Secretary of State John Kerry will welcome democratic reforms in Myanmar and underscore the need for more change, including on human rights, during a visit on Sunday, his first since the formation of its first democratically elected government in 50 years, a senior U.S. official said.
During a brief stop, before he joins President Barack Obama in Vietnam on Monday, Kerry will meet Myanmar's Nobel Laureate, Aung San Suu Kyi, a leader barred from the presidency under a 2008 constitution drafted by the former military rulers.
Kerry, who last visited Myanmar in August 2014, will meet separately with the commander in chief of the armed forces, Senior General Min Aung Hlaing.
"We're looking for new ways to support this new government," a senior State Department official told reporters traveling with Kerry.
Last week, the Obama administration further eased economic and financial sanctions against Myanmar, removing some state-owned banks and enterprises from a blacklist. It also lifted some restrictions on trade to ease concerns of U.S. firms about doing business in Myanmar.
More than 100 individuals and groups remain on Washington's sanctions blacklist for Myanmar, making them radioactive to the international community and barring U.S. banks or companies from making deals with them.
"For the time being we have to accept the fact that there are some individuals and entities in the country that are not fully supportive of this transition to democracy and prefer the days of old," the official said.
"We also want to encourage the military in Burma to continue steps to continue a role of consolidating democracy designed to help additional democratic reforms."
The U.S. has long supported Suu Kyi's role in championing democratic change in Myanmar but was surprised this month when she suggested to the new U.S. ambassador, Scott Marciel, to refrain from using the term Rohingya for the persecuted Muslim minority.
Marciel said he would keep using the term Rohingya because it is Washington's policy to do so.
Pressed over whether Kerry will raise Suu Kyi's comments in their meeting, the official added: "I think it's safe to say a number of these specific ongoing conflicts and unresolved situations will be discussed."
Members of the 1.1 million-strong group, most of whom live in apartheid-like conditions in a remote part of western Myanmar, are seen by many Myanmar Buddhists as illegal immigrants from Bangladesh. The term is a divisive issue.
Speaking out for the group would carry a political cost for Suu Kyi. The group is widely disliked in Myanmar, including by some in Suu Kyi's party and its supporters. She risks losing support by taking up the cause of the beleaguered minority.
Some 125,000 Rohingya remain displaced and face severe travel restrictions in camps since fighting erupted in Rakhine State between Buddhists and Muslims in 2012. Thousands have fled persecution and poverty.
(Reporting by Lesley Wroughton; Editing by Robert Birsel)
This story has not been edited by Firstpost staff and is generated by auto-feed.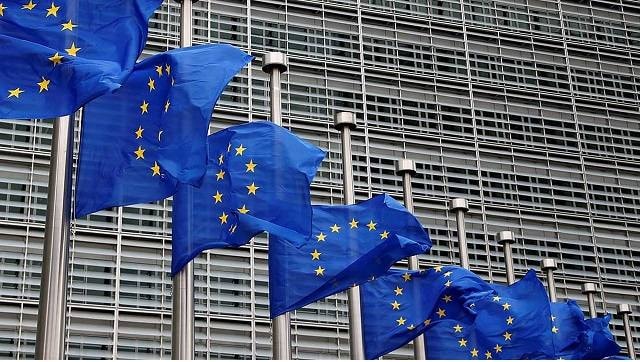 World
The US government on Monday announced that starting 1 November, it will lift the pandemic travel ban on all air passengers who are fully vaccinated and undergo testing and contact tracing.
World
A combination of war weariness, donor fatigue and a long list of other world problems has forced Syria, Yemen and other Mideast conflicts into a back seat
World
Armed drone attacks, normally targeting US troops or US interests in Iraq, have become common in recent months