Kerry sees progress in talks on cutting HFC greenhouse gases | Reuters
By Lesley Wroughton and Clement Uwiringiyimana | KIGALI KIGALI Talks on a global pact to cut greenhouse gases used in refrigerators and air conditioners are making progress, U.S. Secretary of State John Kerry said on Friday, raising hopes for a breakthrough against climate change.Kerry consulted with officials from China, India and Pakistan on the sidelines of a meeting in Rwanda that aims to strike a deal among some 150 nations on ways to phase down factory-made hydrofluorocarbon (HFC) gases.India wants to give developing nations more time to adapt their industries. The United States and about 100 other nations want faster action
By Lesley Wroughton and Clement Uwiringiyimana
| KIGALI
KIGALI Talks on a global pact to cut greenhouse gases used in refrigerators and air conditioners are making progress, U.S. Secretary of State John Kerry said on Friday, raising hopes for a breakthrough against climate change.Kerry consulted with officials from China, India and Pakistan on the sidelines of a meeting in Rwanda that aims to strike a deal among some 150 nations on ways to phase down factory-made hydrofluorocarbon (HFC) gases.India wants to give developing nations more time to adapt their industries. The United States and about 100 other nations want faster action. If deal can be clinched, it would be the third significant step in fighting climate change this month."Everyone in this room is aware of how serious the stakes are," Kerry told delegates assembled for a plenary session. "The window of time that we have to prevent the worst impacts from happening is in fact narrowing and closing fast."Earlier, Kerry told reporters "we're making progress" after talks with China's deputy minister for environmental protection Zhai Qing and Indian Environment Minister Anil Madhav Dave.Kerry is due to fly out of the Rwandan capital Kigali later on Friday, when talks had been scheduled to end. But officials said negotiations would run into the weekend.
"I am confident that at the end of the conference we are going to see an agreement," U.N. Environment Programme head Erik Solheim told Reuters. Solheim called on all sides to show flexibility and said talks were approaching "a middle ground."A quick reduction of HFCs could be a major contribution to slowing climate change, avoiding perhaps 0.5 degrees Celsius (0.9 Fahrenheit) of a projected rise in average temperatures by 2100, scientists say.India, the world's third largest emitter of greenhouse gases, is under pressure to speed up its plans for cutting HFCs.New Delhi had previously been pushing for a 2031 deadline, but on Thursday said the peak could be set for between 2024 and 2026. The United States, European Union and African states are among those seeking a peak sooner, around 2020 to 2022.
"If we're going to give this amendment the teeth it needs to prevent as much as a half-degree of warming, then we need to make sure we're pushing for the most far-reaching amendment we can adopt," Kerry said. Environmental groups have called for an ambitious agreement on cutting HFCs to limit the damage from the roughly 1.6 billion new air conditioning units expected to come on stream by 2050, reflecting increased demand from a rapidly expanding middle class in Asia, Latin America and Africa.An HFC accord would complement the Paris Agreement on limiting global temperatures rises, which was clinched in December and came into force this month, and a deal to limit emissions from aviation sealed in October.
Use of HFCs, which can be 10,000 times more powerful than carbon dioxide as greenhouse gases, is already declining in many rich nations. The HFC talks follow up from the 1987 Montreal Protocol, which succeeded in phasing out the use of chlorofluorocarbons (CFCs), widely used at that time in refrigeration and aerosols.The aim was to stop the depletion of the ozone layer, which shields the planet from ultraviolet rays that can cause skin cancer.An amendment to the Montreal Protocol covering HFCs is to be agreed by consensus. (Editing by Edmund Blair and Mark Heinrich)
This story has not been edited by Firstpost staff and is generated by auto-feed.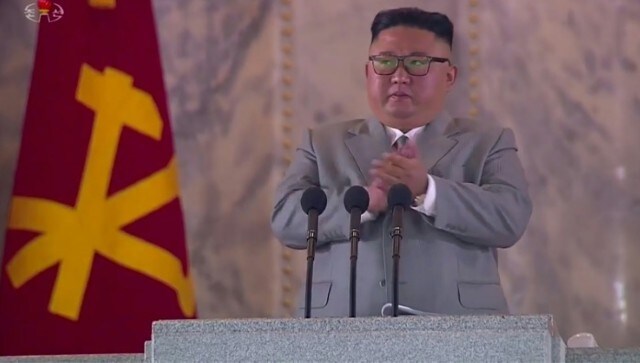 World
Kim also accused South Korea of hypocrisy because it criticises North Korea's weapons development as provocations while spending heavily to increase its own military capabilities
World
Their comments came as Iran has hinted it's ready to return to indirect negotiations with the US in Vienna but has not committed to a date
Sports
The victory by 1.33 seconds was Verstappen's eighth of the season at a track where Hamilton had won five times.