Kentucky clerk in gay marriage case released from jail | Reuters
Grayson, Ky.
Grayson, Ky. Kim Davis, the Kentucky county clerk who refused to issue same-sex marriage licenses, walked out of jail on Tuesday after the U.S. district court judge who found her in contempt said he was satisfied licenses were being issued in accordance with a U.S. Supreme Court decision.
U.S. District Judge David Bunning ordered her release after six days in jail, saying she "shall not interfere in any way, directly or indirectly, with the efforts of her deputy clerks to issue marriage licenses to all legally eligible couples."
If she tries to interfere, "that will be considered a violation of this Order and appropriate sanctions will be considered," Bunning said.
Her lawyer, Mathew Staver, as well as Republican presidential hopeful Mike Huckabee were at Davis' side in front of the Carter County Detention Centre, listening to supporters sing, shout and wave flags.
"Kim is someone who is loyal to God and is loyal to her job and her people. She plans to be back at work this week," said Staver.
"Kim Davis cannot and will not violate her conscience," Staver said.
As an Apostolic Christian, Davis says she believes a marriage can only be between a man and a woman. She has refused to issue any marriage licenses since the U.S. Supreme Court in June made same-sex marriages legal across the United States.
While she was jailed, the county's deputy clerks issued marriage licenses to several same-sex couples.
(Additional reporting by Jonathan Herskovitz in Austin; Writing by Daniel Bases; Editing by Jeffrey Benkoe)
This story has not been edited by Firstpost staff and is generated by auto-feed.
Find latest and upcoming tech gadgets online on Tech2 Gadgets. Get technology news, gadgets reviews & ratings. Popular gadgets including laptop, tablet and mobile specifications, features, prices, comparison.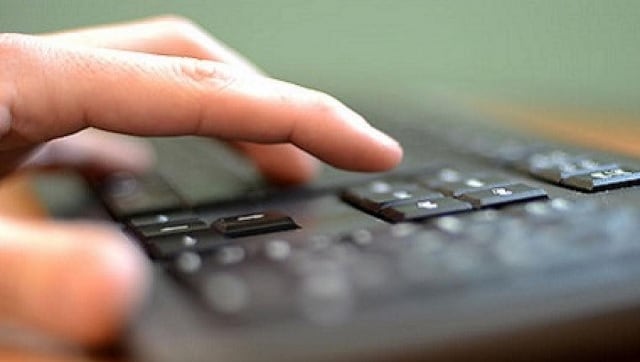 India
The UG supplementary exam will be from 17 to 21, while PG supplementary exam will be on 20 and 21
India
The examination will start on 18 December and continue till 23 December. The exam will be conducted at test centres in Kerala, Lakshadweep and the UAE