Kartarpur Corridor: Despite apparent India-Pakistan bonhomie, concrete peace efforts unlikely before LS polls
It's too early to judge the Kartarpur Corridor as breakthrough in peace talks between India and Pakistan, but it surely one of the biggest confidence building measures between the two countries.
Islamabad:  With the history of mistrust and growing tensions between India and Pakistan, the recent statement from Pakistan prime minister Imran Khan has opened a new debate on whether or not atmosphere in Pakistan is conducive for holding peace talks between the two arch rivals.
After laying the foundation stone of the Kartarpur Corridor that would connect Gurdwara Darbar Sahib in Pakistan's Kartarpur area of district Narowal to Dera Baba Nanak in India's Gurdaspur district, Imran, had said that the Pakistan government, the political parties and the army — all are on the same page in wanting to establish a civilised relationship with India. He also said that Islamabad would move two steps forward if India takes one step, reiterating his statement from July.
While the hardliners on both sides are not taking Imran's remarks seriously,  some believe that the Kartarpur Corridor opening had an ingredient of resumption of the stalled peace process, and has provided some reasons to argue over the prospects of peace between the two neighbours.
The optimists have termed Imran's remarks as one of the biggest confidence building measures for resumption of peace talks. They argue that the Pakistan prime minister's remarks are also important because they were made in the presence of Pakistan Army chief General Qamar Javed Bajwa. His presence shows that Imran's statement has the blessing of the military establishment, which has always remained a major stakeholder when it comes to Pakistan's relations with India.
Zaigham Khan, a senior political analyst and columnist, said that the Pakistan prime minister's statement is a huge confidence building measure and can prove to be an ice breaker in the India-Pakistan relations.
"There is no doubt that when in the past, politicians like former prime minister Nawaz Sharif and former president Asif Ali Zardari gave such positive gestures; the questions used to be raised whether or not the military was on board with the civilian government. It was being suspected that only civilians formed the peace lobby and the military establishment was not part of it," he said.
In the past, even the Indian media played down peace gestures saying that peace efforts could not bear fruit because the military did not want it.
Zaigham argues that Imran's remarks should clear some of those doubts also because it was Pakistan Army chief who had offered to open the Kartarpur corridor and was also present at the event.
"Now, there is no iota of doubt that the civilians and the military are not on the same page with regards to resumption of peace dialogue. The PTI government is very aligned with the military establishment and it doesn't take any step regarding India until it has full blessing of the military establishment," he argues.
On the other side, many within the political circles of the country view the Kartarpur Corridor as mere optics. And that the dynamics between Indian and Pakistan will not change unless tension along the border and the Line of Control (LOC) comes down.
In addition to that, India accuses Pakistan of harbouring terrorists in its soil. The US has also recently joined the chorus saying that it cannot be silent about the ability of various terrorist groups to use Pakistani soil for posing threats to others in the region.
All of which, has some see the developments with a pinch of salt. It is believed that both sides are trying to make short terms gains from the Kartapur Corridor and that India has little interest in resuming bilateral dialogue at a time when election campaigning is at its peak.
"Kartarpur is no 'peace breakthrough'. Both sides are playing short term tactical games. They remain implacable enemies," tweeted renowned analyst and TV anchor Najam Sethi.
The view in Pakistan is that the incumbent BJP government could not get any political dividend while changing its position regarding its relations with Pakistan. In the internal politics of India, any political party which uses anti-Pakistan rhetoric dominates the election campaigning.
In Pakistan, however, there is no market for anti-India sentiment in political campaigns. And even if there is, Imran has already made the most of it as the chairman of his own party — Pakistan Tehreek-e-Insaf (PTI) — before the 2018 general elections in Pakistan.
"Former prime minister Nawaz Sharif was a big peace interlocutor and now it apparently looks that Imran who was earlier not part of the peace lobby has become softer than his predecessor," Zaigham said. He added that a major chance of breakthrough could only emerge after the Lok Sabha elections in India.
Tahir Malik, a political analyst and lecturer of international relations at National University of Modern Languages (NUML), said that Imran has no traditional view when it comes to India-Pakistan relations b ecause he had been a frequent visitor to India since his career in cricket, and has friends there.
He says that it's too early to judge the Kartarpur Corridor as breakthrough in peace talks between India and Pakistan, but it surely one of the biggest confidence building measures between the  two countries.
"When politicians here extend olive branch to India at their own, they face problems in taking practical steps because the military understands that they have been bypassed," he said. But now it seems that army and civilian government are on the same page.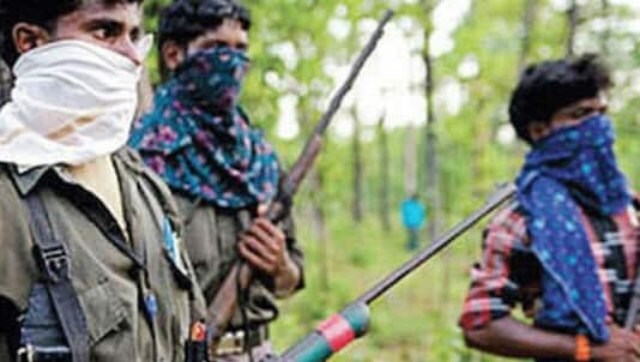 India
Declaring war against the Maoists, Home Minister Amit Shah said on Monday in Jagdalpur that strong action would be taken.
World
The TLP was able to mobilise Punjabi youth in great numbers because the ground was fertile for the propagation of right-wing extremist ideas
World
This comes a day after the government banned radical Islamist party, Tehreek-i-Labbaik Pakistan, whose supporters clashed with law enforcement agencies