Karachi firing: Three policemen, one pedestrian killed as gunmen open fire in Pakistan's Sindh province
Pakistani police say gunmen riding on a motorcycle have opened fire on a police vehicle in the southern port city of Karachi, killing three officers and a passer-by before fleeing the scene of the attack
Karachi: Pakistani police say gunmen riding on a motorcycle have opened fire on a police vehicle in the southern port city of Karachi, killing three officers and a passer-by before fleeing the scene of the attack.
Karachi police chief Nauman Sadiqui says two people were also wounded in Friday's drive-by shooting in the Korangi neighborhood.
Dr Seemi Jamali, a spokeswoman at the Jinnah Hospital, says three bodies were brought to the hospital following the shootout and that a fourth person, who was wounded, died during treatment.
No one immediately claimed responsibility for the attack. Pakistani militant groups have been blamed for shooting and drive-by attacks on police and paramilitary security forces in recent years.
Karachi is the capital of southern Sindh province. Organised criminal groups also operate in the province.
First Cricket News
Alam's unbeaten 108, along with Imran Butt's painstaking 91 earlier in the day, guided Pakistan to 374-6 at the close, giving them a lead of 198 over Zimbabwe's first innings total of 176.
First Cricket News
The batting of Rizwan and Azam (52) and the bowling of recalled Hasan Ali (4-18) ensured Pakistan would not suffer the humiliation of losing twice to minnows Zimbabwe within three days.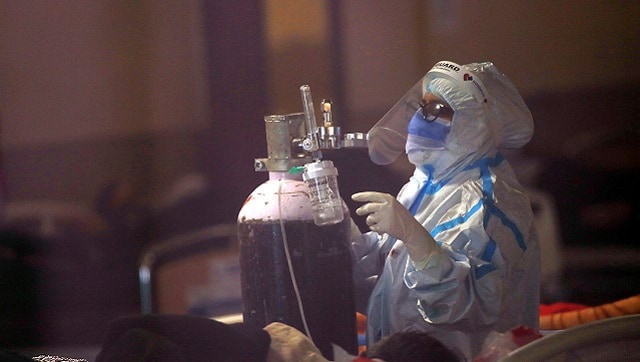 India
Coronavirus LIVE Updates: Hyderabad-based Bharat Biotech on Saturday announced its prices for its COVID-19 vaccine, Covaxin, in preparation for the next phase of inoculation from 1 May