Kansas shooting: Srinivas Kuchibhotla's killer Adam Purinton sentenced to life in prison for first degree murder
The Kansas man who fatally shot Indian national Srinivas Kuchibhotla and wounded two other men in a hate crime at a bar in Olathe in 2017 has been sentenced to life in prison.
A Kansas man who fatally shot Indian techie Srinivas Kuchibhotla and wounded two other men in an apparent hate crime at a bar in Olathe in 2017 has been sentenced to life in prison.
Adam Purinton, 52, was sentenced for premeditated first-degree murder in the 22 February 2017 death of Srinivas Kuchibhotla, a shooting that stirred renewed fears that immigrants were facing more violence after US president Donald Trump's election.
Kuchibhotla's wife Sunayana Dumala, who continues to live in the same city where her husband was killed, read an emotionally charged statement rewinding back to the "racially motivated" shooting on 22 February, 2017.
"As with other immigrants, Srinu came to the United States with dreams for a better future, obtaining his master's degree and working in the aviation industry. His zeal to achieve was evident in his time with Garmin where he was working on autopilot systems for helicopters — a job he loved. It was his pride. Srinu never hurt anyone — that is the way life should be lived", Dumala said.
Kuchibhotla grew up in Hyderabad and moved to US to study engineering at the University of Texas at El Paso.
After Kuchibhotla's murder, Dumala has dug in and worked in her local community to highlight the value of skilled immigrants in the US. Kuchibhotla's killing came soon after Donald Trump's official crowning as US president in January of the same year. Economic anxiety and white nationalism are widely regarded as the twin reasons for Trump's ascent.
Kuchibhotla's friend, Alok Madasani, was also wounded in the Olathe shooting. Another local, Ian Grillot, was shot when he tried to intervene. Madasani and Kuchibhotla both worked at Garmin which makes GPS devices.
Witnesses said Purinton, who is white, yelled "Get out of my country" before firing at the two tech workers from India who had stopped for a drink at Austin's Bar and Grill in Olathe, Kansas.
The last 18 months have been a particularly bruising time for foreign workers in the US. Immigration has become Trump's winning ticket and he is showing no signs of letting up on the pressure, lumping illegals and all manner of foreigners into one category symbolising total dysfunction: "our immigration system is broken".
After the shooting, Purinton drove 70 miles to Clinton, Missouri, where he confessed the shooting to a bartender at a restaurant.
In a written statement filed when he pleaded guilty in March, Purinton said he accepted full responsibility for the "grievous harm" he caused the victims, their families and the community.
"I hope that this plea might, in some small way, help reduce the suffering that I have caused them all," he said in his statement.
Purinton, a Navy veteran, was a regular customer at Austin's. Neighbors in the Olathe neighborhood where he lived told The Associated Press that he became "a drunken mess" following his father's death about two years before the shooting and had physically and mentally deteriorated.
Purinton was also given two sentences of about 14 years for the wounding the two men. He wouldn't be eligible for parole for 77.5 years.
Purinton still faces hate crime charges in federal court.
Arts & Culture
Red Sparrow, published in 2013, was a neo-Cold War tale that introduced readers to CIA man Nathaniel Nash and to the former Russian ballerina Dominika Egorova, recruited by her uncle as a 'sparrow,' trained in the art of 'sexpionage - sexual entrapment, carnal black-mail, moral compromise.'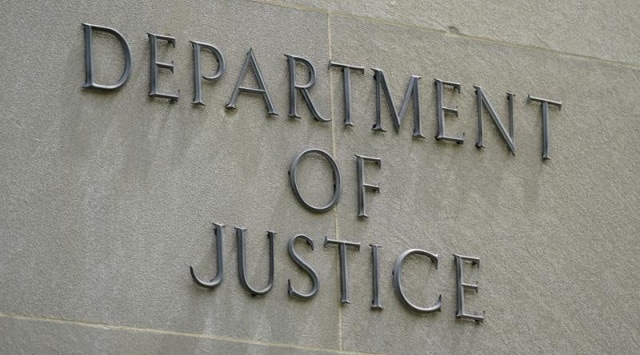 World
The records' seizure was approved by Justice Department leadership last year.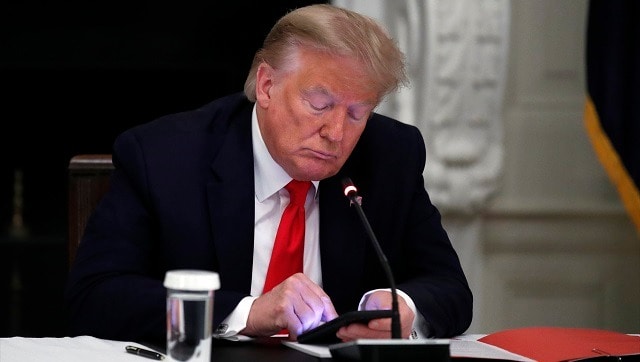 News & Analysis
If the board rules in Trump's favor, Facebook has seven days to reinstate his account; if it upholds Facebook's decision, Trump will remain "indefinitely suspended."