Kabul attack: Death toll from Taliban suicide bombing doubles to 64
A Taliban truck bomb tore through Kabul and a firefight broke out, sending clouds of smoke into the sky and rattling windows several kilometres away.
Kabul: The death toll from a Taliban suicide attack in Kabul has more than doubled to 64, officials said Wednesday, making it the deadliest militant assault in the Afghan capital for years.
The brazen attack on Tuesday on a security services office in the heart of Kabul is seen as the opening salvo in this year's Taliban spring offensive, launched last week.
A powerful Taliban truck bomb tore through central Kabul and a fierce firefight broke out, sending clouds of smoke billowing into the sky and rattling windows several kilometres away.
"It is with regret that I announce that 64 people were killed and 347 others wounded in yesterday's Kabul attack," ministry spokesman Sediq Sediqqi told reporters. "Most of them are civilians."
The ministry had earlier put the death toll at 30.
"The victims of (the) terrorist attack are all fathers, brothers or children of people," Afghan President Ashraf Ghani said on Twitter.
"We will avenge every drop of Afghan blood."
The Taliban claimed three "martyrdom seekers" carried out an attack on the National Directorate of Security, the main spy agency. One of them, it said, managed to slip away alive.
Afghan authorities insisted the building, used by NDS in the past, housed an elite security agency charged with protecting top government officials.
Mourners in Kabul held emotionally charged funerals on Wednesday for the victims of the attack, one of the deadliest in Kabul for years.
"The government is unable to stop these attacks on the people," said Abdul Basir Mobasher, a relative of a security official who was killed in the attack.
"The people will be forced to rise up in revolt if these attacks don't stop."
'War crime'
The attack underscores concerns raised in a new United Nations report, which highlighted a spike in civilian casualties during the first three months of the year due to an increase in urban warfare.
"The Taliban exposed the hollowness of their recent vow to 'safeguard and protect the lives and properties of the civilian people', by launching a massive suicide attack in central Kabul," Human Rights Watch said in a statement.
"Those responsible for deliberately carrying out such an attack committed a war crime."
The Taliban on Tuesday last week announced the start of their spring offensive, even as the government tries to bring them back to the negotiating table to end the drawn-out conflict.
The insurgents warned they would employ "large-scale attacks" across Afghanistan during the offensive -- dubbed Operation Omari in honour of the movement's late founder Mullah Omar, whose death was announced last year.
The Taliban's resurgence has raised serious questions about the ability of Afghan forces to hold their own and prompted calls for the US to reconsider its troop withdrawal schedule.
There are currently 9,800 American troops in the country, set to fall to 5,500 by 2017.
Peace talks which began last summer were abruptly halted after it was revealed that Mullah Omar had been dead for two years, a disclosure which sparked infighting within insurgent ranks.
A four-country group comprising Afghanistan, the United States, China and Pakistan has been holding meetings since January aimed at jump-starting negotiations, though their efforts have so far been in vain.
Afghan Chief Executive Abdullah Abdullah on Tuesday announced he was postponing his upcoming trip to Pakistan after "initial evidence of today's suicide attack".
Kabul has fraught relations with Islamabad, which it blames for sponsoring the Taliban insurgency.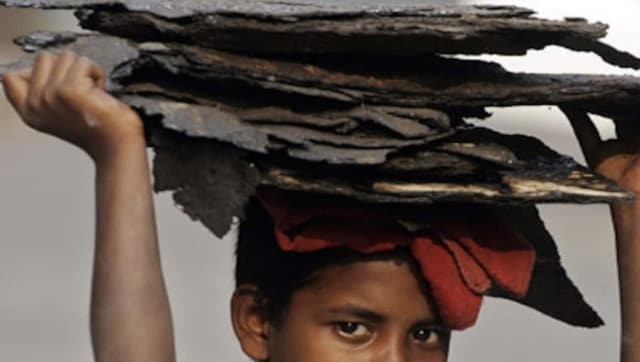 World
This special day was first observed in 2002 by the International Labour Organisation (ILO), a United Nations agency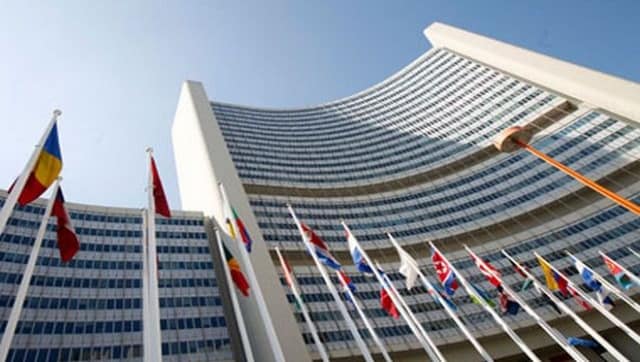 World
The fact that the numbers rose for the ninth straight year was all the more devastating because COVID-19 restrictions had been expected to limit displacement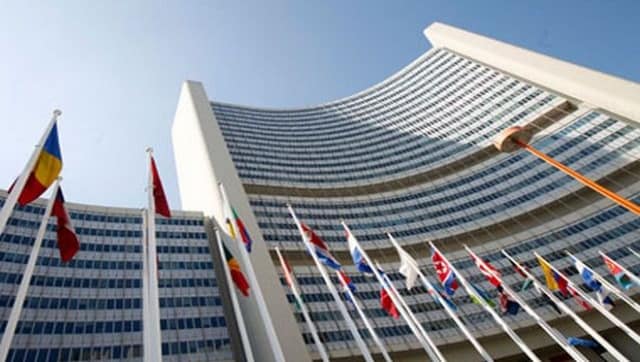 India
The resolution, which called for the restoration of Myanmar's democracy, was voted 'yes' by 119 countries. Belarus voted 'no' and India, with 35 others including China and Russia, abstained