Justin Trudeau calls on Canada to stand up against rising Islamophobia on first anniversary of Quebec mosque attack
Prime Minister Justin Trudeau called on Canadians to stand up against Islamophobia and discrimination as he paid tribute tribute to six Muslims killed a year ago at a Quebec mosque
Quebec: Prime Minister Justin Trudeau called on Canadians to stand up against Islamophobia and discrimination as he paid tribute tribute to six Muslims killed a year ago at a Quebec mosque.
Trudeau lamented that acts of hate and discrimination have become "commonplace" or "even tolerated," saying in Parliament that "it should never have come to this point".
"We cannot bring back those who perished, but we owe it to them to fight the very sentiment that caused their loss. We owe it to them to speak up and stand tall and explicitly against Islamophobia and discrimination in all its forms," he said.
On 27 January, 2017, just after the Sunday evening prayer, a gunman burst into the mosque in a residential neighbourhood of Quebec City and opened fire on worshippers. In addition to the six deaths, four of the victims suffered permanent disabilities in what remains one of the worst attacks on an Islamic place of worship in the West.
In the aftermath, thousands of people, including Trudeau, gathered in Quebec City to express their support for the Muslim community.
The alleged perpetrator, Alexandre Bissonnette, was formally charged in October for the murder of six people and the attempted murder of another 35 worshippers in the mosque. His trial is scheduled to begin in late March.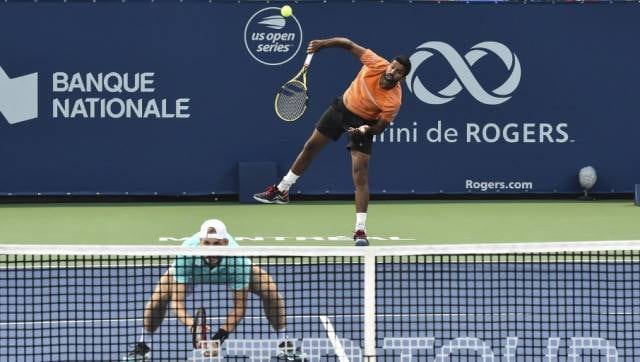 Sports
Bopanna and Shapovalov went down 6-4 3-6 10-5 against their German opponents to crash out of the ATP Masters 1000 tournament.
science
In a preview of the discussions, Blinken said, "We won't trade shots in arms for political favours. This is about saving lives."
Arts & Culture
Dr Atshan's book Queer Palestine and the Empire of Critique was an opportunity to write about the experiences of queer Palestinians who face oppression at multiple levels but rarely have a chance to be heard.