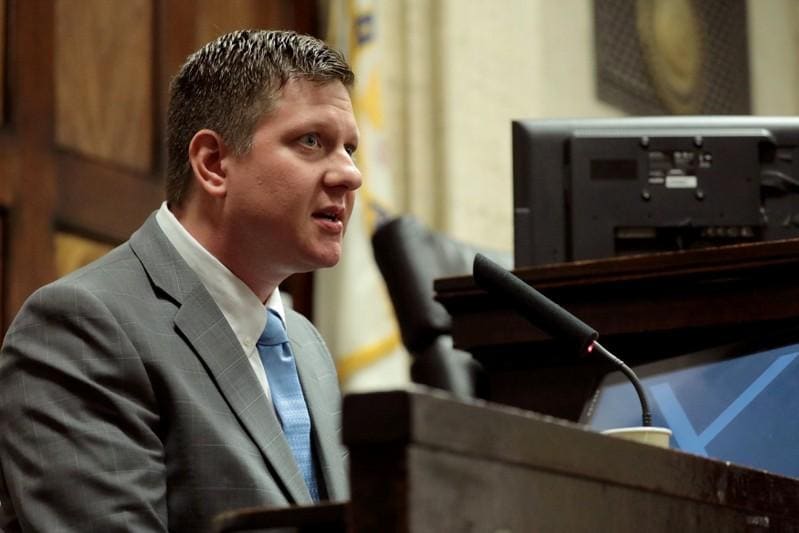 By Suzannah Gonzales
CHICAGO (Reuters) - The jury has reached a verdict in the murder trial of white Chicago police officer Jason Van Dyke, who is accused of shooting black Chicago youth Laquan McDonald 16 times in October 2014.
The verdict will be read at 1:45 p.m. local time (1845 GMT).
Van Dyke, 40, was charged with murder, aggravated battery and official misconduct. McDonald was 17 and was carrying a knife.
The verdict comes on the second day of jury deliberations in a case that has put the city on edge as it braces for possible unrest pending the outcome.
The trial has become the latest focus of a long national debate over the use of police force against minorities. The shooting is one of a series of high-profile killings of black men by white officers.
Van Dyke, who could be sentenced to life in prison if convicted, is the first Chicago police officer to face a murder charge for an on-duty incident in decades.
None of the other officers on the scene of the McDonald shooting fired their weapons.
A video of the incident, which was released more than a year after the shooting, sparked days of protests, led to the dismissal of the city's police superintendent and prompted sharp criticism of Mayor Rahm Emanuel. Emanuel later announced he would not seek a third term.
Local businesses, schools and residences are preparing for possible protests following the verdict, advising of extra security and encouraging people to be on alert.
The jury's decision will likely turn on whether they believe that Van Dyke reasonably feared for his safety at the time.
Prosecutors have argued the video shows Van Dyke used unnecessary and excessive force, including firing shots after McDonald fell to the ground. McDonald, they said, was not moving toward Van Dyke at the time of the shooting.
"There's no justification for shooting Laquan McDonald that night," prosecutor Jody Gleason said on Thursday. "Not one shot. Not the first shot. Not the sixteenth shot."
But Van Dyke, who testified in his own defence, tearfully told jurors that he felt threatened and that the video, which was taken from the side, did not show the scene from his perspective. Daniel Herbert, a defence lawyer, told jurors the case was "a tragedy, but not a murder," and said McDonald would still be alive had he simply dropped the knife.
The 12-person jury, which includes one black member, began deliberating on Thursday afternoon after 2-1/2 weeks of testimony. Jurors are permitted to consider a lesser charge of second-degree murder as an alternative.
(Reporting by Suzannah Gonzales in Chicago; Writing by Joseph Ax in New York; Editing by Matthew Lewis)
This story has not been edited by Firstpost staff and is generated by auto-feed.
Firstpost is now on WhatsApp. For the latest analysis, commentary and news updates, sign up for our WhatsApp services. Just go to Firstpost.com/Whatsapp and hit the Subscribe button.
Updated Date: Oct 06, 2018 00:07:37 IST