Julian Assange's campaign against Hillary Clinton: The story so far
Julian Assange, founder of WikiLeaks, launched a campaign against Democratic president nominee Hillary Clinton.
Julian Assange, founder of WikiLeaks, started a campaign against Democratic presidential nominee Hillary Clinton, after his organisation launched a searchable archive in March of 30,322 emails and email attachments sent to and from Clinton's private email server while she was the secretary of state. According to wikileaks.org, "The 50,547 pages of documents span from 30 June, 2010 to 12 August, 2014. Seven thousand five hundred and seventy of the documents were sent by Hillary Clinton."
Clinton was then under FBI investigation to determine whether she broke federal laws by using her private email to send classified information. FBI Director James B Comey later issued a statement saying, "Although we did not find clear evidence that Secretary Clinton or her colleagues intended to violate laws governing the handling of classified information, there is evidence that they were extremely careless in their handling of very sensitive, highly classified information."
A look at WikiLeaks Twitter page only proves Assange's war on Clinton.
"You don't publish a million secrets a year without making a few enemies" #WikiLeaks https://t.co/MsNZhrBYvb pic.twitter.com/H7ujQAFErm

— WikiLeaks (@wikileaks) August 7, 2016
US intelligence officials contradict Clinton claims over WikiLeaks https://t.co/mnwGWJ1uZ4 pic.twitter.com/SqemrTWJMR

— WikiLeaks (@wikileaks) August 10, 2016
Clinton campiagn has developed a new PR strategy. All future corruption revelations about her are the work of Russia https://t.co/P5za3nYh44

— WikiLeaks (@wikileaks) August 9, 2016
According to Fox News Insider, Assange has threatened to release more emails against the Clinton Foundation which could have implications for Clinton's presidential campaign. Assange also alleged that Saudi Arabia could be one of the biggest donors to the Clinton Foundation and there could be a deeper connection between Clinton and Russia, the report added.
In fact, recently WikiLeaks offered monetary reward for information in the murder of Democratic staffer Seth Rich. According to Slate, Rich, who was part of voter outreach for the Democratic National Committee (DNC), was killed in a shooting incident in Washington DC last month. The report added that Assange hinted that Rich could have been an FBI informant and that WikiLeaks is investigating Rich's murder.
WikiLeaks Offers $20K Reward for Information in Murder of DNC Staffer Seth Rich https://t.co/c0YARaemzL

— WikiLeaks (@wikileaks) August 9, 2016
WHOA! Julian Assange HEAVILY IMPLIES that the #DNC's Seth Rich was a source & was murdered for helping @wikileaks! pic.twitter.com/RBavQgGCAf

— Tim Young (@TimRunsHisMouth) August 9, 2016
During the primary elections in April, months before Hillary Clinton had officially clinched her party's presidential nomination, the DNC said it noticed unusual activity on its internal computer network. According to AP, it hired Crowdstrike Services Inc. of Irvine, California, to investigate, which secretly monitored the hackers and discovered evidence of separate break-ins by two groups it recognised. The first had happened in mid-2015 and the second was in April.
The Hill said on 13 July that the hacker gave it stolen DNC files, and WikiLeaks on 22 July published on its website more than 19,000 stolen DNC emails. Later, a self-described Romanian hacker, calling himself Guccifer 2.0, claimed responsibility and delivered stolen DNC materials to news organisations, according to AP.
In a television interview, Assange had declined to share information on how WikiLeaks got the documents. He also said there is no proof Russia was behind the hack and has promised that more material was on its way.
Meanwhile, according to Media Matters for America, which a non-profit organisation, Roger Stone, a Donald Trump ally, claimed to have communicated with Assange. He said that though he is not sure about the contents of the "October Surprise", he has reasons to believe that the next batch of documents could be related to the Clinton Foundation.
During an interview, Assange had said that though Trump would be unpredictable as the president of the United States, Clinton's victory could pose "problem for freedom of the press more," according to The New York Times.
On Assange's criticism of Clinton, Michael Sainato wrote in the Observer, "Assange makes no reservations that he's staunchly against Hillary Clinton becoming president of the United States, as she represents the corruption he sought to combat with the creation of WikiLeaks."
While Assange has been criticised for being reckless with confidential data, a fresh set of documents — if released by his organisation — could give fodder to the Trump camp against Clinton.
With inputs from agencies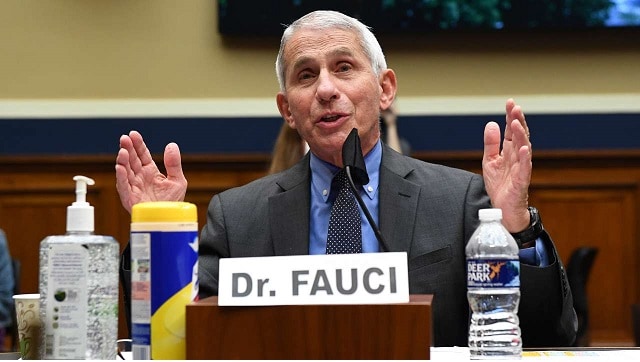 World
At the outset of the COVID-19 pandemic in February 2020, a seemingly frazzled Fauci wrote in an email: "This is White House in full overdrive and I am in the middle of it"
Lifestyle
Even as his jokes touch on politics, Jobrani says he feels whiplash from what he describes as all the material — and chaos — of the Trump presidency.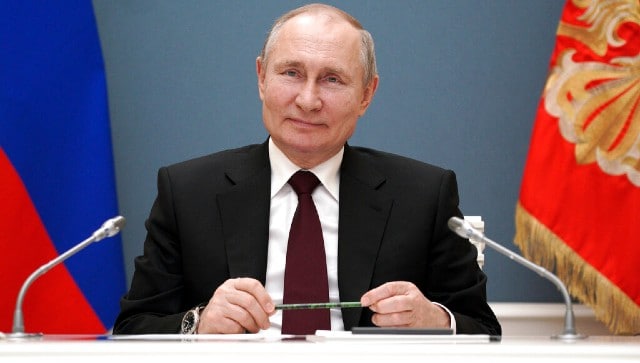 World
The treaty, which aimed to repair ties and smoothen bilateral relations between countries during and after the Cold War, was proposed in 1955 by then-US president Dwight Eisenhower