Judge sets May 14 hearing in Trump bid to block Congress demand on his finances
By Jan Wolfe (Reuters) - A U.S. judge on Tuesday said he would hear oral arguments on May 14 in a lawsuit brought by President Donald Trump seeking to block a subpoena for information about Trump's personal and business finances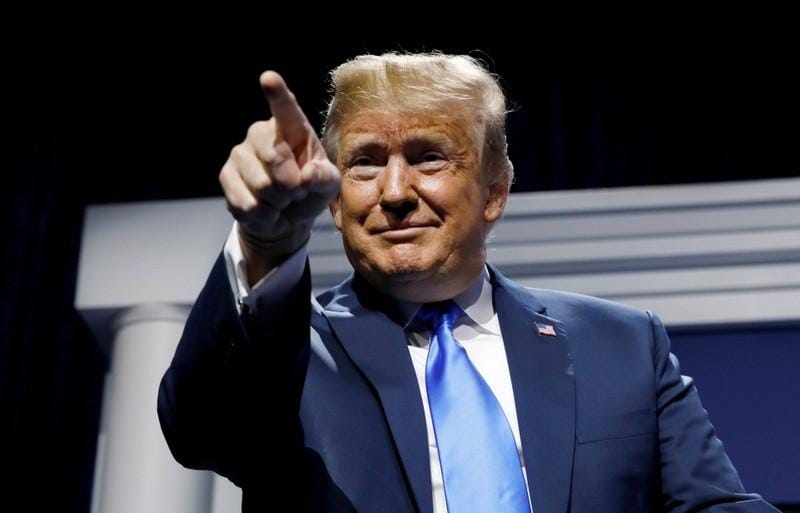 By Jan Wolfe
(Reuters) - A U.S. judge on Tuesday said he would hear oral arguments on May 14 in a lawsuit brought by President Donald Trump seeking to block a subpoena for information about Trump's personal and business finances.
Trump's accounting firm, Mazars USA, had faced an April 29 deadline for complying with the demand from the Democratic chairman of the U.S. House of Representatives Oversight Committee, Representative Elijah Cummings.
U.S. District Judge Amit Mehta in Washington said the firm would not need to respond until one week after he rules on Trump's request for a preliminary suspension of the subpoena.
The committee said the records are related to its investigation of allegations by Trump's former personal lawyer Michael Cohen that businessman Trump had inflated or deflated financial statements for potentially improper purposes. Cummings sought eight years of financial documents from Mazars and Trump sued Cummings on Monday to halt the process.
Cohen testified to Congress in February that Trump had misrepresented his net worth in the years before he was elected president in 2016.
Cummings and Trump had jointly agreed to the new schedule, the judge said in his order.
(Reporting by Jan Wolfe; editing by Grant McCool)
This story has not been edited by Firstpost staff and is generated by auto-feed.
Find latest and upcoming tech gadgets online on Tech2 Gadgets. Get technology news, gadgets reviews & ratings. Popular gadgets including laptop, tablet and mobile specifications, features, prices, comparison.
Business
By David Shepardson and Diane Bartz WASHINGTON (Reuters) - The U.S. Commerce Department on Monday added 11 Chinese companies implicated in what it called human rights violations in connection with China's treatment of its Uighurs in Xinjiang in western China to the U.S.
Business
By Reuters Staff REUTERS - German biotech firm BioNTech and U.S. drugmaker Pfizer on Monday reported additional data from their experimental COVID-19 vaccine that showed it was safe and induced an immune response in patients
Business
By Jonathan Stempel (Reuters) - Whole Foods Market was sued on Monday by employees who accused the upscale grocery chain of punishing workers who wear "Black Lives Matter" face masks on the job.