Judge sets May 14 hearing in Trump bid to block Congress demand on his finances
By Jan Wolfe (Reuters) - A U.S. judge on Tuesday said he would hear oral arguments on May 14 in a lawsuit brought by President Donald Trump seeking to block a subpoena for information about Trump's personal and business finances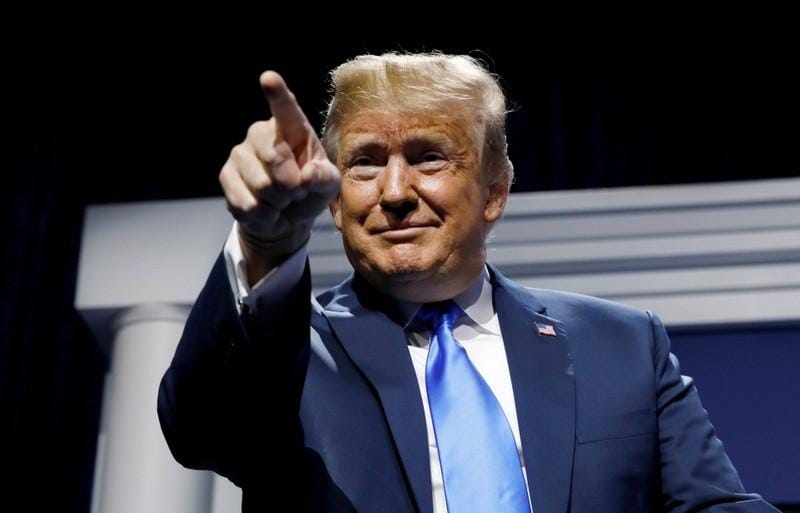 By Jan Wolfe
(Reuters) - A U.S. judge on Tuesday said he would hear oral arguments on May 14 in a lawsuit brought by President Donald Trump seeking to block a subpoena for information about Trump's personal and business finances.
Trump's accounting firm, Mazars USA, had faced an April 29 deadline for complying with the demand from the Democratic chairman of the U.S. House of Representatives Oversight Committee, Representative Elijah Cummings.
U.S. District Judge Amit Mehta in Washington said the firm would not need to respond until one week after he rules on Trump's request for a preliminary suspension of the subpoena.
The committee said the records are related to its investigation of allegations by Trump's former personal lawyer Michael Cohen that businessman Trump had inflated or deflated financial statements for potentially improper purposes. Cummings sought eight years of financial documents from Mazars and Trump sued Cummings on Monday to halt the process.
Cohen testified to Congress in February that Trump had misrepresented his net worth in the years before he was elected president in 2016.
Cummings and Trump had jointly agreed to the new schedule, the judge said in his order.
(Reporting by Jan Wolfe; editing by Grant McCool)
This story has not been edited by Firstpost staff and is generated by auto-feed.
Business
By Stephen Nellis (Reuters) -Apple Inc on Monday said it will offer the ability to store state-issued identification cards digitally on iPhones and that it is working with the U.S. Transportation Security Administration to accept the digital IDs at airports, one of several updates to the software that runs on its devices. It also showed updates to its FaceTime video chat app, adding the ability to schedule calls with multiple attendees and making the software compatible with Android and Windows devices.
Business
LONDON (Reuters) - The bosses of all airlines flying passenger services between Britain and the United States called on Monday for the countries' governments to relax COVID-19 restrictions to reopen travel routes between the two countries. After more than a year of restrictions, the CEOs of American Airlines, IAG unit British Airways, Delta Air Lines, United Airlines and JetBlue Airways Corp said high vaccination rates in both countries meant travel could restart safely. The push for reopening trans-Atlantic routes on Monday comes ahead of meetings between U.S.
Business
BRUSSELS (Reuters) - The European Union's patience towards Britain over Brexit arrangements in Northern Ireland is wearing thin and the bloc will consider its options should Britain continue its "confrontational path", an EU official said on Monday.