JuD hits out at Rana Sanaullah for 'state hand' remark
Hafiz Sayeed-led Jamaat-ud-Dawa on Thursday hit back at Pakistan's Punjab Law Minister Rana Sanaullah over his 'state hand' remark.
Islamabad: The Hafiz Sayeed-led Jamaat-ud-Dawa on Thursday hit out at a Pakistani provincial minister over his startling revelations made on Wednesday.
Punjab Law Minister Rana Sanaullah in an interview to the BBC Urdu service on Wednesday said that action was not possible against the proscribed organisations like JuD and Jaish-e-Mohammed (JeM) as the "state itself is involved" in their activities.
The minister's statement drew ire on Thursday of the JuD, one of the groups he mentioned. It said Pakistan's Supreme Court had earlier stated that there was no ban on the JuD led by Hafiz Sayeed, India's most wanted man.
"Rana is deliberately creating confusion in order to support a concocted agenda," a JuD spokesman said.
Rana Sanaullah told the media outside the Punjab assembly that his statement was quoted out of context by the channel while he made it in the context of the state's policy on Kashmir. He said he would not comment further on the issue.
Rana said these organisations are banned, but "how can someone proceed with legal action when state is itself involved in the case?"
India has repeatedly asked Pakistan to hand over JeM chief Masood Azhar, who it has claimed to be the mastermind of Pathankot terror attack that led to the death of seven Indian security men.
JuD chief Hafiz Sayeed is the most wanted terrorist in India. He is believed to be the mastermind behind the Mumbai 26/11 terror attacks that left over 160 people dead, including many foreign nationals.
India
Seven persons were dead and 17 others injured after Honzar village in Dacchan tehsil was hit by flash floods triggered by the cloudburst in the early hours of 28 July, that damaged 21 houses, 21 cowsheds, a ration depot, a bridge and a mosque.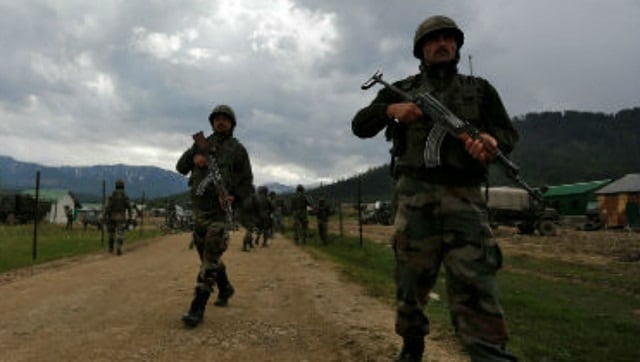 India
Security forces on Saturday killed two Jiash-e-Mohammed militants, including a top Pakistani ultra belonging to the family of the group's chief Masood Azhar and involved in the planning of the 2019 Pulwama attack
India
An unidentified militant was killed in an encounter with security forces in Kulgam district of Jammu and Kashmir on Sunday, police said