Joe Lieberman withdraws from race to be next FBI director, cites conflict of interest
Former US senator and Democratic vice-presidential candidate Joe Lieberman has withdrawn from consideration to be the next FBI director, citing potential of a conflict of interest
Washington: Former US senator and Democratic vice-presidential candidate Joe Lieberman has withdrawn from consideration to be the next FBI director, citing the potential for an appearance of a conflict of interest given President Donald Trump's decision to retain an attorney who works at the same firm.
Lieberman works at a New York firm headed by Marc Kasowitz, who has been hired by Trump to represent him amid probes by the Justice Department and Congress into possible ties between Trump's 2016 presidential campaign and Russia.
"With your selection of Marc Kasowitz to represent you in the various investigations that have begun, I do believe it would be best to avoid any appearance of a conflict of interest," Lieberman wrote to Trump in a letter dated Wednesday.
A copy of the letter, which was first disclosed by the Wall Street Journal, was provided to Reuters on Thursday. The White House did not respond to a request for comment on Lieberman's withdrawal.
Trump told reporters a week ago that he was "very close" to selecting a nominee to replace James Comey as director of the Federal Bureau of Investigation, and he said Lieberman was a leading candidate.
Trump fired Comey on 9 May, a decision that set off a political firestorm given Comey's central role in the FBI's probe of Russian meddling in the election and potential collusion between Trump campaign associates and Russian officials seeking to swing the vote in Trump's favour.
The Department of Justice appointed a special counsel, former FBI director Robert Mueller, to lead an independent investigation into the Russia matter.
Given Kasowitz's role, Lieberman might not have been able to participate in the Russia investigation for a period of two years without White House and Justice Department waivers, Kathleen Clark, a professor of legal ethics at Washington University School of Law told Reuters on Wednesday.
A federal regulation restricts newly hired government lawyers from investigating their prior law firm's clients for one year, a period that was extended to two years under an executive order signed by Trump in January.
CNN, citing a unnamed senior administration official, reported on Wednesday that Trump wanted to renew the search for an FBI director after having interviewed a number of candidates, including Lieberman.
On Thursday, citing unnamed sources, CNN said John Pistole, a former deputy director at the FBI and a former head of the Transportation Security Administration, was under consideration.
Find latest and upcoming tech gadgets online on Tech2 Gadgets. Get technology news, gadgets reviews & ratings. Popular gadgets including laptop, tablet and mobile specifications, features, prices, comparison.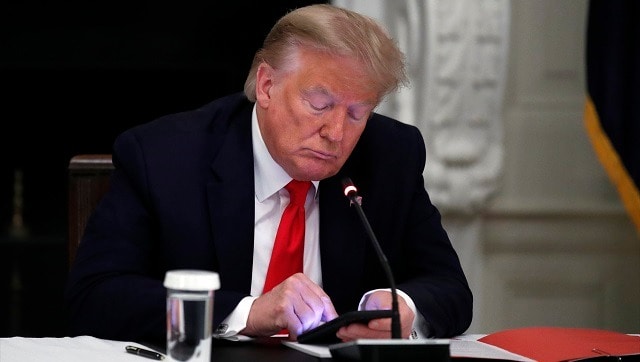 World
Trump's former personal lawyer, John M Dowd, has marketed himself to felons as someone who could secure pardons because of his close relationship with the president
World
The vice-president, who is set to preside over the US Senate and confirm President-elect Joe Biden's victory, delivered the message to Trump during his weekly lunch with the president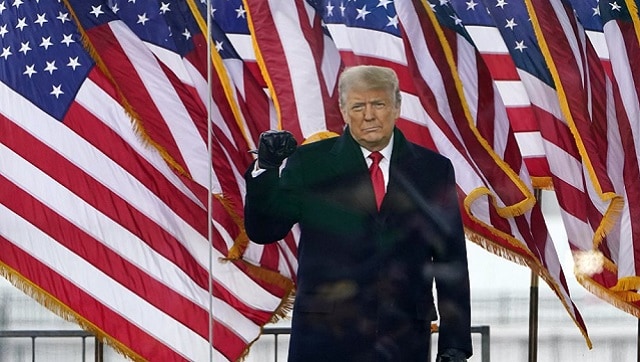 World
The suspension of Trump's account, however, does raise troubling questions about the thin line between curbing misinformation and hate speech on one hand, and suppressing free speech on the other hand