Guess who it is? JK Rowling apologises for killing off a character in Harry Potter
Harry Potter author JK Rowling apologies for killing character Fred Weasley on the anniversary of the Battle of Hogwarts.
Traumatized by Fred Weasley's death? You are not alone.
On the 17th anniversary of the Battle of Hogwarts, JK Rowling, the author of the famous Harry Potter saga, apologised to the fans of the series for killing one half of the Weasley twins.
Fred was killed while fighting in the second Battle of Hogwarts in the seventh and last book of the series: Harry Potter and the Deathly Hallows.
In a Twitter post on 2 May, Rowling tweeted:
Today I would just like to say: I'm really sorry about Fred. *Bows head in acceptance of your reasonable ire*

— J.K. Rowling (@jk_rowling) May 2, 2015
Rowling has previously expressed regret over killing characters, including Florean Fortescue, a minor character who owned an ice cream shop in Diagon Alley. "He is not the first wizard whom Voldemort murdered because he knew too much (or too little), but he is the only one I feel guilty about, because it was all my fault," she said in a post on Pottermore, reports the Independent.
After expressing her regret over killing Fred, she was bombarded with tweets from fans from all over the world asking her if she regretted killing any other characters too. Replying to a tweet from @Brieuc26Rankin, Rowling said:
.@Brieuc26Rankin I thought I might apologise for one death per anniversary. Fred was the worst for me, so I started with him. — J.K. Rowling (@jk_rowling) May 2, 2015
Rowling, who holds a Twitter account since 2009, has become increasingly active on the social media platform, connecting with fans and tweeting about her books and characters.
Find latest and upcoming tech gadgets online on Tech2 Gadgets. Get technology news, gadgets reviews & ratings. Popular gadgets including laptop, tablet and mobile specifications, features, prices, comparison.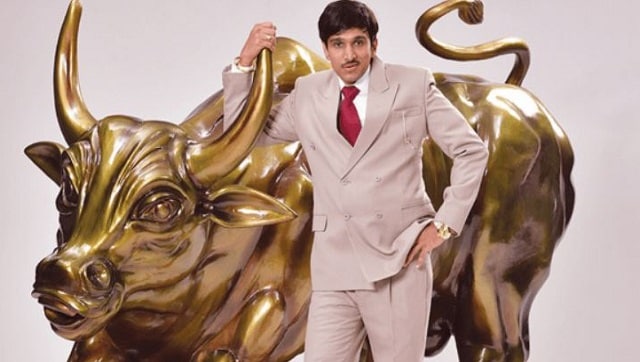 Entertainment
In spite of all the research, Hansal Mehta's show never quite transports us into Harshad Mehta's mind.
India
Sunil V Gaikwad has been arrested in Thane city of Maharashtra nearly three months after he jumped parole
Entertainment
Soumitra Chatterjee, who was admitted to a Kolkata hospital on 6 October after testing positive for coronavirus, is being closely monitored as the actor has "several co-morbidities."