Jimmy Savile row: Why the BBC should not be shut down
This 'crisis' engulfing the world's largest broadcasting organisation needs to be dealt with properly and comprehensively, not hysterically.
Even before the director general of the BBC, George Entwistle resigned last night, I saw a tweet calling for the BBC to be shut down and broken up.
No. This "crisis" engulfing the world's largest broadcasting organisation needs to be dealt with properly and comprehensively, not hysterically.
The story is complex so I will have to gloss over some of the details, but basically this started when allegations were made against former TV presenter Jimmy Savile, who died a year ago. The current affairs programme Newsnight chose not to run an investigation into Savile's actions, which may have also occurred on BBC premises and been covered up over the years.
Weeks after that controversy broke, Newsnight ran an interview with a care home victim of extensive abuse who said a former Tory minister might have been involved. That politician wasn't identified, but speculation on the web led to his identity. . . which it turns out was a case of mistaken identity. The BBC will probably get sued for defamation over that one.
Newsnight didn't run a story on abuse, then panicked and ran a story on abuse identifying the wrong person responsible.
Now George Entwistle, the director general since September, has resigned over the "shoddy journalism".
What a mess.
A number of key points need to be made.
1. Sexual or physical abuse of children by anyone, anywhere, must be investigated thoroughly. If police failed to act, or there was any cover-up by any organisation, then that must be determined. There have been a couple arrests already in connection with the Savile investigation, but under English law, an arrest doesn't necessarily mean charges, and even if there were, people are still innocent until proven guilty.
2. Conveniently, many of the names being brandied about in connection with abuse allegations are dead. You can't defame the dead, legally, so you can say what you like. Hopefully the truth will be discovered despite the perpetrators being long buried, but journalists should still be careful of jumping the gun. Being cautious doesn't mean you are covering things up - it simply means being thorough in your investigations or waiting for the thoroughness of police and judicial investigations. That also applies to the BBC and journalists generally.
3. There are plenty of media outlets outside of the BBC who would happily see it destroyed or at least broken up. With all its state funding, they would love to see a main competitor snuffed out. Their motives for obsessing over the story are not concern for children. The Daily Mail, for example, has always hated (and I don't use the word lightly) the Beeb. This story is their greatest chance to cut off an arm of the mother-corp. They are perfectly happy posting sexualised images of women and children all across their products. Ditto The Sun and others. If you object to women and girls being abused as objects, stop abusing them as objects in your organisations.
4. Why didn't anybody address Savile's supposed crimes sooner? (I'm using "alleged" and "supposed" not because I doubt the numerous stories, but because it's still early in the investigation and there's no formal results as yet.)
What am I missing here? If there are now approaching 300 victims, how on earth was there not a police investigation before now? How did the British media that is constantly obsessed with depravity not go after Savile when he was alive?
5. Has the BBC made mistakes? Yes. However, the idea that the entire organisation is rotten from top to bottom shows real ignorance and perhaps a vendetta against the organisation. There are 23,000 employees of the corporation. The vast majority would have no knowledge of what Savile did or did not do. The vast majority would have no knowledge of what news investigations are or are not being done by programmes on any of the other countless radio, TV, internet, foreign bureaux, entertainment, education or other divisions. The vast majority of reporters are hardworking, ethical and doing the day-to-day journalism that blogs and increasingly newspapers can't be bothered doing.
Every media organisation has ignored stories of alleged abuse and sexual offences at some point. Should they all be shut down? Should all governments and police forces be dismantled for their failures?
If we need justice, let there be proper justice. If we need government inquiries, let them be comprehensive, open and protective towards victims. And the press should cover it all, responsibly.
There comes a point when organisations need to learn from the past, just as the BBC will. However high-up the allegations go, we cannot push the victims any further to the bottom with talk of shutting down a good broadcaster.
Entertainment
Emily Blunt will co-star with Chaske Spencer, known for featuring in Twilight movies and Banshee, in The English, a six-episode show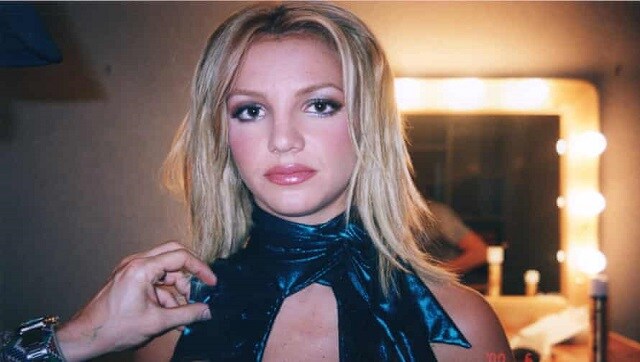 Entertainment
"They criticise the media and then do the same thing?" Britney Spears questioned the documentaries on her while sharing her thoughts on social media