Jim Mattis to Turkey: US will take back arms provided to Syrian Kurds after recapturing Raqqa
Turkish officials said that US defense secretary Jim Mattis said that arms provided to Syrian Kurdish fighters would be taken back once IS militants are ousted from Raqqa.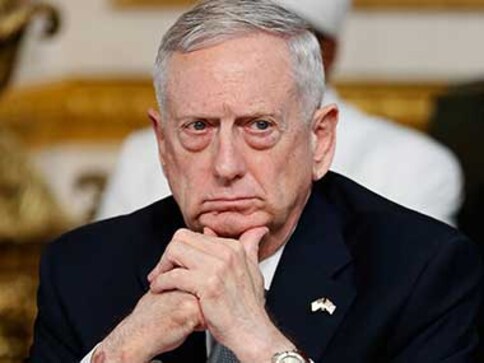 Ankara: Turkish officials said on Thursday that US defense secretary Jim Mattis has written to his Turkish counterpart, reassuring him that arms provided to Syrian Kurdish fighters would be taken back once Islamic State militants are ousted from their main stronghold in Syria, the city of Raqqa.
Turkish defense ministry officials said in a statement that Mattis also reassured defense minister Fikri Isik that the United States would regularly provide Turkey with a list of arms provided to the fighters while US military advisers on the field would ensure that the arms don't go outside of the Syria battle zones.
A US decision to launch an offensive to capture Raqqa in partnership with the Kurdish-led Syrian Democratic Forces has complicated relations with Ankara, which views the group's Kurdish fighters as an extension of an insurgent Kurdish terror group operating in Turkey.
Ankara fears arms provided to the Kurdish fighters will end up in the hands of the insurgents in Turkey and has threatened to respond to threats.
The officials said Mattis told Isik in the letter that 80 percent of the force which would capture Raqqa would be made up of Arabs and that an Arab force would hold the city.
If confirmed, Mattis' statement on the weapons being taken back once the Raqqa fight is over conflict with recent comments made by officials of the US-led coalition against IS.
The coalition's spokesman at the time, colonel John Dorrian, said last month that the weapons supplied to the Kurds will not be reclaimed by the US after the specific missions are completed, but that the US will "carefully monitor" where and how they are used.
Meanwhile, French president Emmanuel Macron has said that France is no longer pushing for the departure of Syrian president Bashar Assad, in a shift in French policy throughout the Syrian war.
Macron said he wants to work more closely with Russia for a solution in Syria and says foreign powers were too focused on Assad as a person.
"For a long time we were blocked on the persona of Bashar Assad," Macron said in an interview with eight European newspapers published on Thursday. "Bashar is not our enemy, he is the enemy of the Syrian people," he said.
Macron also said that foreign powers "collectively committed an error" in focusing on a military solution in Syria. "The new outlook I have on this issue is that I haven't stated that Bashar Assad's departure is a necessary condition for everything. Because no one has shown me a legitimate successor," he said.
Macron's predecessors were among the most vocal Assad opponents.
However, Macron warned France would attack Syria if the government uses chemical weapons. French warplanes are already targeting Islamic State extremists in Syria.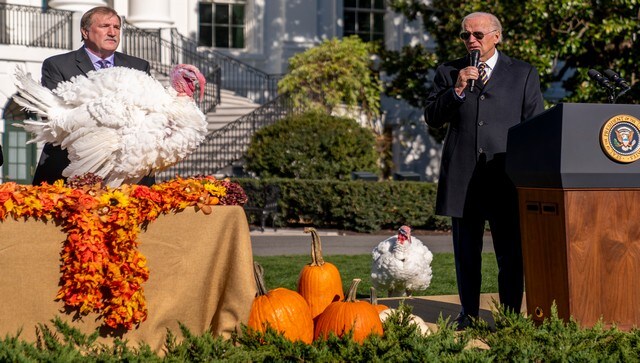 World
It all started when President Abraham Lincoln's son expressed his reluctance to kill a live turkey during the family's Christmas dinner. Since then, the practice of pardoning the birds has been sporadic. In 1963, a report used the word 'pardoning ceremony' when John F Kennedy gave up the turkeys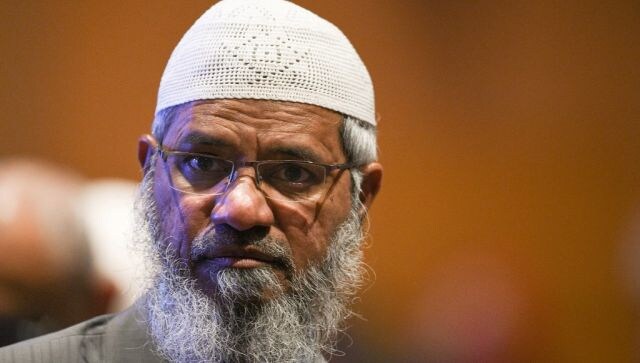 India
India was asked to explain Nupur Sharma's remarks by the Gulf countries led by Qatar. But now Qatar is itself platforming a hate-monger like Zakir Naik. Qatar must be politely told to deplatform and reject elements like Naik strongly
Football
A Goztepe fan grabbed the corner flag and assaulted goalkeeper Ozan Evrim Ozenc.