Japan urges China for further cooperation to curb North Korea's nuclear programme
Japan's foreign minister called on China to increase cooperation on curbing North Korea's nuclear weapons programme Sunday during a meeting with his Chinese counterpart in Beijing.
Beijing: Japan's foreign minister called on China to increase cooperation on curbing North Korea's nuclear weapons programme during a meeting with his Chinese counterpart in Beijing on Sunday.
The meeting between Japan's Taro Kono and China's Wang Yi comes as the rival nations aim to improve relations held back by longstanding and seemingly intractable disputes over territory and Japan's war-time legacy.
While ties between Asia's two largest economies have shown signs of warming, China's president Xi Jinping and Japan's PM Shinzo Abe have yet to meet on their own soil.
In remarks at Beijing's Diaoyutai State Guest House, Kono praised the progress between the countries towards improving ties, while calling on Beijing to do more to curb Pyongyang's weapons programme.
"I believe it is important not only to discuss issues related to our two countries, but for Japan and China to stand side by side to deal with global issues," he said.
"In particular, the North Korea issue is now an urgent issue for the whole of international society."
Tokyo has been wooing China with official visits and business delegations, but an exchange of state visits has remained a hard sell.
Japan is hoping that will change this year as the two countries prepare to celebrate the 40th anniversary of the signing of a Japan-China friendship treaty.
Relations between the two countries are at a "crucial stage," Chinese foreign minister Wang told Kono.
"There is positive progress, but many disturbances and obstacles remain," he said, adding he hoped that the two sides could work together to push ties "toward the track of normal and sound development at an early date."
A major source of tensions is a long-standing dispute over islands in the East China Sea, known as "Senkaku" in Japanese and "Diaoyu" by the Chinese side.
Tokyo's decision to "nationalise" some of the islets in 2012 led to a major falling out between the two countries, and the fragile relationship has been slow to recover.
Chinese coastguard vessels routinely travel around the disputed islands, a practice that has elicited regular objections from Japan, which controls the region.
Although the issue was not mentioned publicly, it was likely a subject of conversation behind closed doors, as the disagreement heated up earlier this month when Tokyo revealed that Beijing had sent a nuclear-powered submarine to the area for the first time.
Japan is also pushing to host a trilateral summit with leaders from China and South Korea to discuss a broad range of regional issues, including North Korea's nuclear weapons programme.
The meeting, which was scheduled for last December, was postponed following the impeachment of former South Korean president Park Geun-Hye.
World
The US ship named 'Sammy B' has been discovered in a battered but largely intact condition. The ship is known for a heroic battle against the Japanese in WWII. It went down on 25 October 1944 during the battle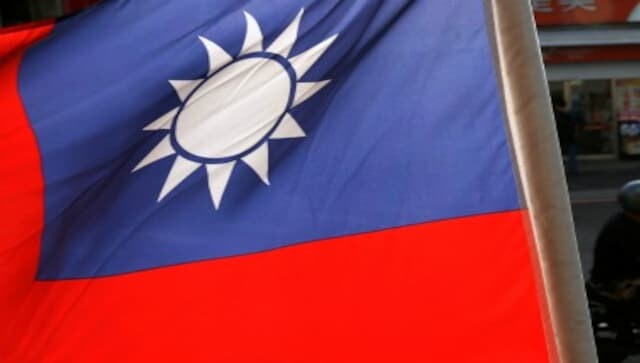 Sports
Initially neither Taiwan nor Chinese Taipei — the name used for the island in international sports events — were listed on the Hayya online portal as options, and officials said Taiwanese fans might be labelled as Chinese.
World
During an ongoing meeting of the Central Military Commission of the ruling Workers' Party, leader Kim Jong Un and other top military officers discussed 'the work of additionally confirming the operation duties of the frontline units of the Korean People's Army and modifying the operation plans'