Japan PM Shinzo Abe's tax hike delay to face a no-confidence motion from opposition
In Japan opposition parties hope to submit a no-confidence motion against Prime Minister Shinzo Abe over his proposal to delay the consumption tax hike.
Tokyo: Leaders of Japan's four opposition parties hoped to jointly submit a no-confidence motion against the Cabinet of Prime Minister Shinzo Abe over his proposal to delay the scheduled hike in the consumption tax rate.
The leaders of the Democratic Party, the Japanese Communist Party, the Social Democratic Party, and the People's Life Party plan to meet later on Monday. They hope to submit the motion to the Lower House on Tuesday, public broadcaster NHK reported.
Abe on Saturday announced the tax increase from 8 to 10 percent should be postponed by 2-and-a-half years to October 2019.
Finance Minister Taro Aso said that if the tax hike is postponed, the prime minister should dissolve the Lower House to seek a public mandate in a general election. The president of the leading opposition Democratic Party, Katsuya Okada, said that if Abe wants the election, his party is ready.
The chairperson of Japanese Communist Party, Kazuo Shii, demands that Abe should resign.
Shii said Abe is not qualified to be at the helm of Japan's economy as his proposal shows his growth strategies, coupled with his plan to sharply increase the consumption tax, have failed.
Some officials of the government and governing parties are concerned over the possible impact the delay could have on plans to expand social security programs and efforts to restore fiscal health.
Politics
The raft of arrests was the latest amid the mounting cases filed against Imran Khan, the chief of the main opposition party Pakistan Tehreek-e-Insaf (PTI)
World
The clarification by Pakistan Finance Minister Ishaq Dar came hours after the International Monetary Fund (IMF) rubbished claims that it has attached nuclear-programme-related strings for the revival of Pakistan's much-anticipated bailout programme that has been stalled for months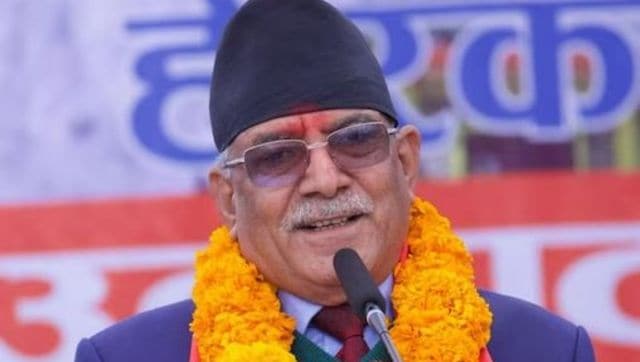 World
Nepal Prime Minister Pushpa Kamal Dahal got a vote of confidence for the second time in 70 days, this time with a different set of coalition partners