Japan says talks between Kim Jong-un, Xi Jinping must end North Korea's nuclear weapons programme
Japan's PM has reiterated that any talks with North Korea must end its nuclear weapons programme, following a meeting between leaders of North Korea and China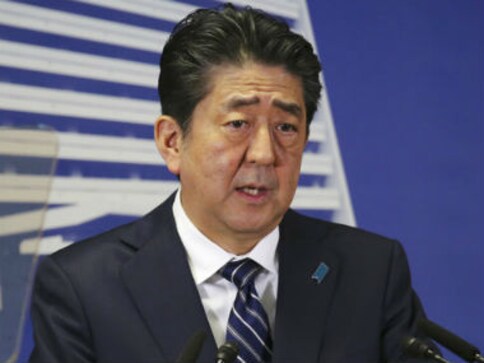 Beijing: Japan's prime minister has reiterated that any talks with North Korea must end its nuclear weapons programme, following an unexpected meeting this week between the leaders of North Korea and China.
Prime Minister Shinzo Abe told a parliamentary committee on Wednesday that Japan has great interest in what happened and hopes to receive an explanation from China.
North Korean leader Kim Jong-un met Chinese president Xi Jinping on a visit to Beijing that caught most of the world by surprise.
Abe said that "what's important is not dialogue for dialogue's sake, but to achieve nuclear and missile dismantling in a completely verifiable and irreversible way."
He added that sanctions on North Korea must be maintained until it takes concrete actions toward that end.
World
North Korea's anti-virus headquarters said 62 people have died and more than 1.7 million have fallen ill amid a rapid spread of 'fever' since late April. More than a million people recovered but at least 691,170 remain in quarantine
World
The true scale is unclear, but a big COVID-19 outbreak could be devastating in a country with a broken health care system and an unvaccinated, malnourished population
World
As of Monday, the COVID cases in the country had risen to more than 1.2 million, along with 50 deaths. The North Korean leader has acknowledged that the fast-spreading fever is causing 'great upheaval'