Japan-Russia 'two-plus-two' meet a welcome development for India; improved bilateral ties to help concretise Quad, subvert China
It is in India's interests to see Russia and Japan deepening their bilateral relationship since both New Delhi and Tokyo are a part of the Quad.
Russia and Japan are going to hold their "two plus two" meeting on 31 July, which will bring together their foreign and defence ministers in Moscow to discuss bilateral security cooperation and enhancing mutual trust. Russia's foreign minister Sergey Lavrov and defence minister Sergey Shoigu and their Japanese counterparts Taro Kono and Itsunori Onodera will take part in the third such meeting between the two countries.
The meeting is far from routine as such high-level talks are generally reserved for close allies, and for most of their modern history, Russia and Japan have been anything but. They are not natural security partners. In the previous century, they fought two bitter wars against each other. In the first war between them in 1904-­05, Japan seized territory from Russia. In the second, Russia seized territory from Japan.
In 1956, Japan and the former Soviet Union signed a joint declaration on ceasing the state of war and restoring diplomatic relations between the two countries, but a formal peace treaty remained out of reach because of the territorial dispute. During most of the Cold War era, both kept their distance from each other, though trade between them blossomed at the turn of the present century. During the last two decades, there have been several attempts to improve bilateral ties, but all have proved unsuccessful.
Now, Russia and Japan find themselves linked by a shared dilemma in the 'Indo-Pacific' region, where they are overshadowed by an increasingly assertive China, which has not hesitated to push against the boundaries of its neighbours. Improved relations between Moscow and Tokyo would mark not only a breakthrough in their ties but also a significant shift in Asia's strategic landscape.
The Japanese prime minister Shinzo Abe is aware of the complicated security environment Japan faces. This consists of an assertive China, a nuclear-armed North Korea, and an America whose commitment to its allies remains extremely doubtful as long as 'America first' President Donald Trump is in White House. Moreover, due to Trump's own favourable attitude towards Russian president Vladimir Putin, as reflected in the recent summit between the two presidents, Japan's Russia outreach is likely to raise few eyebrows in Washington.
Russia's close ties with China have brought significant economic and strategic dividends for Moscow. The two countries' strong association has also boosted the global legitimacy of the Putin regime. However, despite Moscow's current refusal to join any balancing strategy against Beijing, Russia is not oblivious to China's deepening economic ties with its neighbours as well as its increasing strategic influence over them.
Russia may be helping China in its attempts to build new alliances to counterbalance the US alliance system and promote a new security order, but Moscow has no desire to support China's growing ambitions to emerge as the sole Asian superpower and to recreate a new global bipolar system. It has been argued that the formation of the 'Quadrilateral' between India, the US, Japan and Australia will drive Russia and China closer together.
While Putin most likely views the Quadrilateral or Quad as an example of the US attempting to maintain its global dominance, Moscow is equally wary of the growing power of China and the Central Asian tentacles of its geopolitically ambitious 'Belt and Road Initiative' (BRI). Putin is not unfamiliar with China's history of buying, bribing and stealing its way to prosperity.
In order to avoid excessive strategic dependence on China, Russia has been trying to cultivate relations with other Asian powers, particularly Vietnam and Japan. Russia sees the utility of using Japan for counterbalancing China. Under Putin, a major initiative is underway to improve Russia's relations with Japan, as manifested in frequent high-level meetings between the leaders of the two countries.
Negotiations are ongoing to find a lasting solution to the long-standing Kuril Islands dispute, which concerns the islands of Etorofu, Kunashiri, Shikotan and the Habomai group, collectively called the 'Northern Territories' in Japan and the Southern Kurils in Russia. The territory was taken over by the Soviets in 1945 with the displacement of resident Japanese.
The dispute, which has prevented the two countries from signing a post-World War II peace treaty, has also plagued activities of Japanese fishermen, who have had repeated altercations with Russian border guard units off these islands.
Both sides are also stepping up economic cooperation as a confidence-building measure. They will soon conduct joint economic activities on the disputed islands in five areas – aquaculture, greenhouse farming, tourism, wind power, and waste reduction. Russia is also planning to strike a deal with Japan to build a 28-mile bridge between the two countries that could link the Russian island of Sakhalin with Japan's northernmost major island of Hokkaido.
The first 'two plus two' Russian-Japanese meeting was held in Tokyo in November 2013. But negotiations were stalled due to the Ukrainian crisis and Japan's decision to join West-sponsored anti-Russian sanctions. During Putin's visit to Japan in December 2016, it was decided to resume the talks which were held in March 2017.
It needs to be noted further that after Russia's annexation of Crimea in 2014, Japan was the first country to engage Russia in ministerial talks, which reflected Russia's desire to improve ties with Japan as a way to counterbalance its pariah status in the global community. The present trajectory of Russia-Japan relations represents a positive force for both countries. Japan will make all-out efforts to prevent Russia and China from growing closer since a comprehensive military alliance between Moscow and Beijing would be a serious strategic headache for Japan, as well as for India.
Japan is actively engaged in forging closer security cooperation with Russia, and this goal is set out in its latest Diplomatic Bluebook which describes Japan-Russia ties as "the bilateral relationship with the greatest potential". This important document further states that "building appropriate partnership relations with Russia in the region will contribute to Japanese national interests and regional peace and prosperity."
India cooperates with not only Russia but also with Japan. The only two countries with which India has been holding bilateral annual summits are Russia and Japan, since 2000 and 2006 respectively, which makes India well positioned to act as a catalyst for improving ties between them.
If and when Russia or Japan face problems or frictions with each other, India, in view of its cordial relations with both countries, can act as messenger or mediator for both. It is, therefore, in India's interests to see Moscow and Tokyo deepening their relationship since both India and Japan are part of the Quad.
It is no secret that the main driver of India-Japan partnership is the shared concern about the implications of China's unprecedented rise. Though the so-called 'Wuhan consensus' is a welcome development in the short-term, it has only given India a temporary breathing space vis-à-vis China.
Japan continues to be an indispensable partner in the Indo-Pacific region's security architecture as per India's strategic calculations. Russia's allegedly destabilising behaviour may have caused the US establishment to identify Russia as a major security threat, but this concern is not shared either by Japan or India. Japan continues to host senior Russian military officers, including those who are subject to Western sanctions for a range of activities.
Though Russia has some apprehensions about the role India is going to play in the Quad, with Kremlin even advising India's foreign policy establishment to stick to the non-bloc principle, India has made it amply clear that it will never get involved in an effort meant to circumscribe Russian interests, influence or power.
Prime Minister Narendra Modi's 'informal summit' with Putin in Sochi was primarily aimed at convincing Moscow that the Quad is not all about aligning against Russia. At a time when the Quad seems to be taking concrete shape in the Indo-Pacific region, Russia's effort to develop a friendship with Japan is an extremely positive development from an Indian perspective.
Most bilateral relationships bring positive benefits but also have negative aspects. When the negative aspects are such as dangerously to harm the positive, the relationship often falls into disequilibrium. Russia, therefore, cannot avoid regaining equilibrium in its relationship with China through strengthened strategic engagement with Japan and India.
India
'It was Patel's loyalty towards Gandhi that made him work with Nehru. Otherwise, his problem with Nehru was almost the same as Jinnah's problems with Nehru,' say Adeel Hussain and Tripurdaman Singh, authors of a new book on Nehru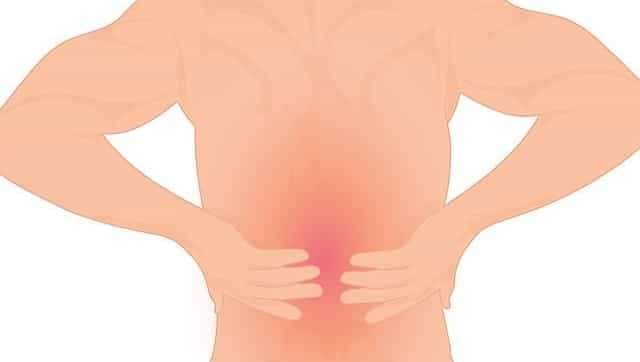 India
About 80 percent of population experience low back pain at some point in their lifetimes. It is the most common cause of job-related disability
India
Mann Ki Baat started on AIR from October 2014 and is broadcast in 21 regional languages, 31 local dialects and 16 foreign languages and is the most popular radio programme in India