Japan PM Shinzo Abe says North Korea must take 'concrete actions' to achieve denuclearisation
Japanese prime minister Shinzo Abe said that while he welcomes any dialogue with North Korea regarding the country's denuclearization, the North must take real steps toward that goal.
Tokya: Japanese prime minister Shinzo Abe met with South Korea's intelligence chief on Tuesday, and said that while he welcomes any dialogue with North Korea regarding the country's denuclearisation, the North must take real steps toward that goal.
"I believe it is extremely important that North Korea takes concrete actions to achieve what it has said," Abe said at the beginning of talks with South Korean intelligence chief Suh Hoon.
US president Donald Trump has agreed to meet North Korean leader Kim Jong Un by May, and South Korean President Moon Jae-in is set to meet Kim in late April.
Suh was in Tokyo to brief Japanese officials on developments. He was part of a South Korean delegation that met Kim in Pyongyang last week. Another senior member of the delegation has briefed Chinese officials in Beijing.
"I think it was very meaningful that Workers Party of Korea chairman Kim Jong Un expressed his intentions toward denuclearization in his own words," Suh said. He said he hoped to convey Moon's message that cooperation between the two countries is crucial to push forward a move toward peace on the Korean Peninsula.
On Monday, Japanese foreign minister Taro Kono, after meeting with Suh, credited recent changes in North Korea's position to increased pressure by the international community, and said the pressure must continue until the North fulfills its promises with concrete actions.
In Beijing on Monday, South Korea's national security director, Chung Eui-yong, met with Chinese president Xi Jinping and praised his role in contributing to the recent positive changes on the Korean Peninsula. Xi told Chung the peninsula was "facing an important opportunity of mitigation and dialogue," according to Chinese state broadcaster CCTV.
North Korea's foreign trade, more than 90 percent of which passes through China, has taken a hit since Beijing agreed to increasingly harsh UN Security Council resolutions aimed at pressuring the North into ceasing its nuclear and missile tests and rejoining denuclearization talks.
Photos
The pod has features such as free WiFi, air conditioning, charging points and a reading light. Cost of the pod is Rs 999 for 12 hours and Rs 1,999 for 24 hours
Sports
"The continuation of the partnership with the Japanese Football Association brings us together in a common goal of developing world-class players," said Bayern chief executive Oliver Kahn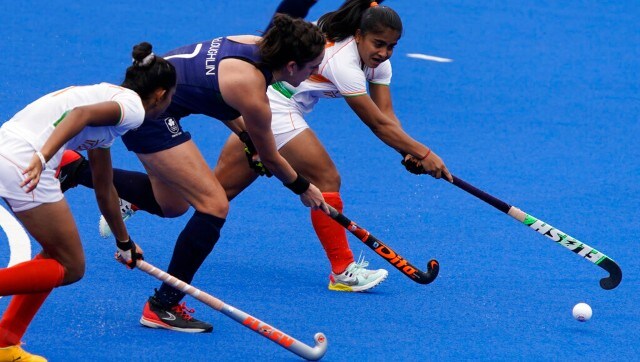 Sports
It will be the first tournament for the Indian team since finishing fourth at the Tokyo Olympics. It will face China, Korea, Japan, Thailand and Malaysia in the single-pool competition.