Japan PM protests Okinawa crime to Obama, who promises cooperation | Reuters
ISE-SHIMA, Japan Japanese Prime Minister Shinzo Abe protested to U.S. President Barack Obama on Wednesday about the killing of a young woman in Okinawa which has reignited resentment of the heavy U.S
ISE-SHIMA, Japan Japanese Prime Minister Shinzo Abe protested to U.S. President Barack Obama on Wednesday about the killing of a young woman in Okinawa which has reignited resentment of the heavy U.S. military presence on the southern Japanese island.
Obama, joining Abe ahead of a Group of Seven summit, expressed regrets over the killing for which a U.S. base worker has been charged.
"As Japanese prime minister, I protested sternly to President Obama over the recent incident in Okinawa," Abe told a news conference, flanked by the president ahead of a Group of Seven summit meeting starting on Thursday.
"I feel strong indignation about the selfish and extremely mean crime," Abe said.
Obama, arriving from a visit to Vietnam, told a joint news conference after his meeting with Abe: "I extended my sincerest condolences and deepest regrets...The United States will continue to cooperate fully with the investigation and ensure justice is done under the Japanese legal system."
Okinawa, the site of a brutal World War Two battle, hosts the bulk of U.S. military forces in Japan and many residents resent what they see as an unfair burden.
Many also associate the bases with crime, pollution and noise. The rape of a Japanese schoolgirl by U.S. military personnel in 1995 sparked huge anti-base demonstrations.
Both governments want to keep the incident from fanning further opposition to an agreement to relocate the U.S. Marines' Futenma air base to a less populous part of Okinawa, a plan first agreed upon after the 1995 rape but opposed by the island's governor and many residents who want the base off the island entirely.
Obama is also set to make a historic visit to Hiroshima, site of the world's first atomic bombing, on Friday, after attending the G7 summit.
Both governments are hoping the Hiroshima visit will showcase a strong alliance between the former wartime foes.
GLOBAL ECONOMY
Concerns about the health of the global economy will top the agenda at the G7 summit, although full agreement on macro-economic policy looks hard to come by.
"I want to make this a summit at which the G7 sends a clear, strong message to respond to all situations and contribute to the sustainable, strong growth of the world economy," Abe told reporters earlier.
The G7 leaders are expected to promote a combination of monetary, fiscal and structural policies to spur growth in their communique when the summit ends on Friday, government sources told Reuters.
With Britain and Germany resisting calls for fiscal stimulus, Abe is set to urge the G7 leaders to adopt a flexible fiscal policy, taking into account each country's own situation, the sources said. In addition, the G7 leaders were expected to reaffirm their previous commitment to stability in the foreign exchange market.
Summit topics also include terrorism, refugees, trade, cyber security and maritime security, including China's assertiveness in the East and South China Seas, where Beijing has territorial disputes with Japan and several Southeast Asian nations.
The G7 groups Britain, Canada, France, Germany, Italy, Japan and the United States.
(Additional reporting by Matt Spetalnick, Thomas Wilson, Ami Miyazaki, Kylie Maclellan, Tetsushi Kajimoto; Writing by Linda Sieg and William Mallard; Editing by Nick Macfie and Ralph Boulton)
This story has not been edited by Firstpost staff and is generated by auto-feed.
Sports
At the closing bell, Sensex went down by a whopping 586 points and was at 52,533.40. On the other hand, Nifty ended at 15,752.40 after decreasing by 1.07 percent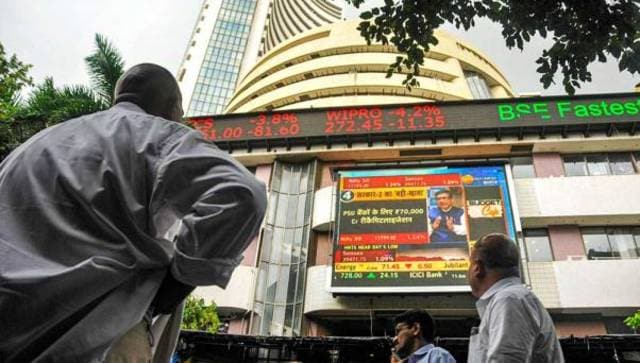 Business
The top gainers on the BSE were Tech Mahindra, Bajaj Finance, Bharti Airtel, Bajaj Finserv, and Tata Steel, while the top laggards were Hindustan Unilever, Asian Paint, Bajaj Auto, and Mahindra & Mahindra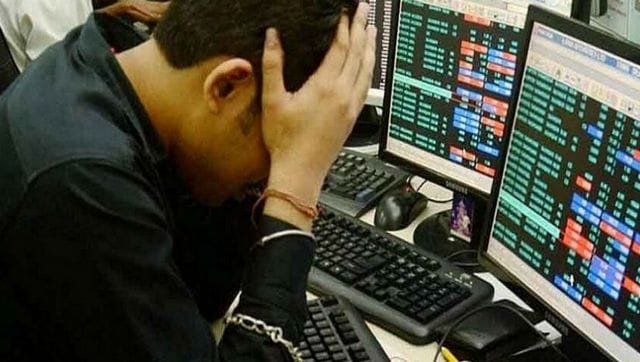 Business
BSE Sensex closed at 52,198.51 with a loss of 354.89 points or 0.68 percent