Japan broadcaster NHK apolgises after mistakenly flashing North Korea missile alert
Japan's public broadcaster on Tuesday mistakenly flashed that North Korea appeared to have launched a missile, warning people to take cover before apologising for the error only minutes later
Tokyo: Japan's public broadcaster on Tuesday mistakenly flashed that North Korea appeared to have launched a missile, warning people to take cover before apologising for the error only minutes later.
A news alert saying: "It appears North Korea launched a missile... 'Evacuate inside buildings or underground': government" was published by the NHK website and app at 6:55 pm local time (09:55 local time).
But after just five minutes, NHK admitted the alert was sent in error.
"We're very sorry," NHK said on its website, without explaining further.
It comes just days after a false cellphone alert warning of an incoming ballistic missile terrified residents in Hawaii.
Japan and North Korea have a tense relationship, with Pyongyang routinely issuing verbal threats as well as firing missiles near or above Japan.
"Don't scare me. It's good that (North Korea) didn't launch a missile," one Japanese Twitter user said.
"I was surprised but it was a mistake. Do your work, NHK!" urged another.
The mistake also comes less than two weeks after a fake earthquake alarm in Tokyo, where millions of residents received an alert warning them that a strong quake was about to hit the Japanese capital.
In Hawaii, the notification was sent out on Saturday, lighting up phones with a disturbing alert urging people to "seek immediate shelter."
Emergency management officials later admitted "the wrong button was pushed" during a shift change.
But it took nearly 40 minutes for a corrected message to be issued — with Hawaii's governor saying there was no automatic way to cancel the false alarm, meaning it had to be done manually.
Sports
Iniesta helped Kobe, currently fifth in the 20-team J-League, reach the semi-finals of last year's Asian Champions League.
Sports
An athletics test event brought home the reality of hosting an Olympics during the pandemic, with athletes competing in a muted atmosphere and excitement hard to muster.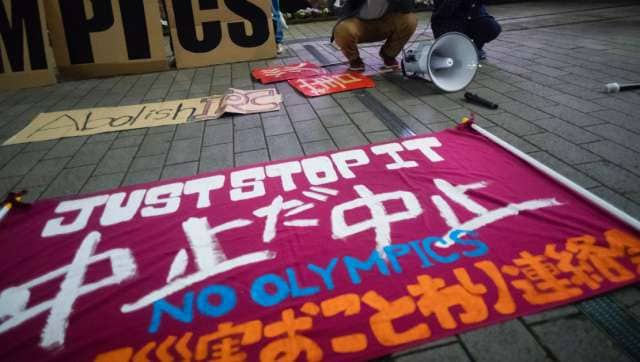 Sports
More than 300,000 people in Japan have signed a petition calling for the Tokyo Olympics to be canceled.