Jamal Khashoggi's killing: Demand for 'transparent' inquiry grows; US, European countries condemn murder; Egypt, Bahrain back Saudi
The killing of Saudi journalist Jamal Khashoggi at the kingdom's consulate in Istanbul is unlikely to halt Crown Prince Mohammed bin Salman's rise to power, but could cause irreparable harm to relations with Western governments and businesses, potentially endangering his ambitious reform plans.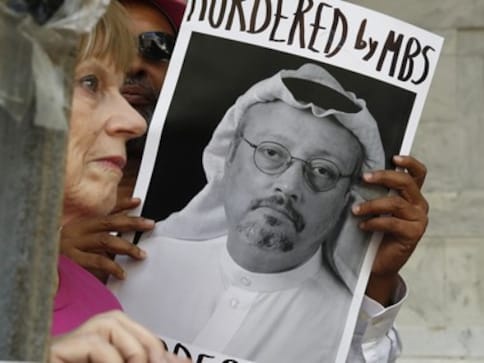 The killing of Saudi Arabian journalist Jamal Khashoggi at the Kingdom's consulate in Istanbul is unlikely to halt Crown Prince Mohammed bin Salman's rise to power. However, it could irreparably harm relations with Western governments and businesses, potentially endangering his ambitious reform plans.
International outrage over Khashoggi's 2 October murder at the hands of Saudi officials, under still-disputed circumstances, has become the greatest crisis in the 33-year-old's rapid rise, already tarnished by a catastrophic war in Yemen and a sweeping roundup of Saudi businessmen and activists.
The crown prince had hoped to galvanise world support for his efforts to revamp Saudi Arabia's oil-dependent economy, but now, the monarchy faces possible sanctions over the journalist's killing. Saudi Arabia, however, has threatened to retaliate against any punitive action, but analysts say that wielding its main weapon — oil production — could backfire, putting the prince's economic goals even further out of reach.
Senior aides close to the crown prince have been fired over Khashoggi's killing, and 18 suspects have been arrested. But Crown Prince Salman himself, protected by his 82-year-old father, King Salman, has been tapped to lead a panel to reform the Kingdom's intelligence services, a sign that he will remain the next in line to the throne.
Turkey will "never allow a cover-up" of the killing of Saudi journalist Jamal Khashoggi in Saudi Arabia's consulate in Istanbul, a senior official in Turkey's ruling party said on Saturday, reflecting international scepticism over the Saudi account that the writer died during a "fistfight". The comment was one of the many critical reactions to Saudi Arabia's announcement early on Saturday of the writer's violent death, indicating the Kingdom's efforts to defuse a scandal that has gripped the world were falling short.
Meanwhile, the Kingdom announced early on Monday that the Saudi crown prince had called Khashoggi's son to express his condolences for his father's death at the hands of officials at the Saudi consulate in Istanbul, allegedly including a member of the royal's entourage.
The state-run Saudi Press Agency announced the calls to Khashoggi's son, Salah, early on Monday. Statements from the agency said both the king and crown prince expressed their condolences for Khashoggi's death.
A Saudi friend of Khashoggi, who was in frequent touch with him before his death, told The Associated Press that Salah has been under a travel ban and barred from leaving the Kingdom since last year, as a result of his father's criticism of the government of the West Asian country. The friend spoke on condition of anonymity for fear of repercussions. The Saudi statements, however, did not acknowledge this travel ban.
The call was made after a leaked photograph, apparently taken from surveillance footage, showed Maher Abdulaziz Mutreb — a member of Crown Prince Salman's entourage on trips to the United States, France and Spain this year — at the consulate, just ahead of Khashoggi's arrival. Mutreb's name also matches that of a first secretary who once served as a diplomat at the Saudi Embassy in London, according to a 2007 list compiled by the British Foreign Office.
US President Donald Trump, however, is an exception to the criticism pouring in about the Saudi Arabian account of what led to Khashoggi's death. When asked whether he thought the country's explanation was credible, he replied, "I do. I do." He also called the Saudi announcement a "good first step", but said what happened to Khashoggi was "unacceptable".
Later, in his strongest comments to date on the subject, Trump accused Saudi Arabia of lying about the killing of Khashoggi, a Washington Post columnist who fell out of favour with the ultra conservative Kingdom, as pressure built on the US administration to strike a tougher line.
Despite widespread outrage over the killing of the columnist for The Washington Post, it is unclear to what extent the top leadership of Saudi Arabia — a key US ally and a powerful player in a volatile West Asian region — would be held accountable for what human rights activists describe as an extrajudicial killing by Saudi agents.
2 weeks later, and this is the best explanation they could give? It's almost insulting. But here goes:

1) Then what happened to the body?
2) Why did officials lie say and he left the consulate?
3) What evidence do they have to support that there was a fistfight? #Khashoggi https://t.co/SMZiV51sz1

— Karen Attiah (@KarenAttiah) October 20, 2018
The only way to find out what happened would be through an international investigation led by a panel appointed by the United Nations, the editorial board of The Washington Post said.
Saudi Arabia said 18 Saudi suspects were in custody, and intelligence officials had been fired. But critics believe the complex scheme that led to Khashoggi's death could not have occurred without the crown prince having knowledge of it, adding to concerns that the 33-year-old may be an impulsive, even sinister, figure.
The Saudi narrative of Khashoggi's death — that he was killed in a brawl following discussions with visiting officials at the consulate — contradicts Turkish pro-government media reports that a Saudi hit squad, including an autopsy expert, had traveled to Istanbul to kill Khashoggi and dispose of his body, which has not yet been found.
Khashoggi, a prominent journalist and royal court insider for decades in Saudi Arabia, had written columns critical of Crown Prince Salman and the Kingdom's direction while living in self-imposed exile in the US.
"God have mercy on you my love Jamal, and may you rest in Paradise," Khashoggi's fiancée, Hatice Cengiz, tweeted after the Saudi announcements.
UN Secretary-General Antonio Guterres has called for "a prompt, thorough and transparent investigation into the circumstances" surrounding Khashoggi's death and "full accountability for those responsible", spokesperson Stephane Dujarric said.
White House Press Secretary Sarah Huckabee Sanders said the US will advocate for justice in the Khashoggi case that is "timely, transparent and in accordance with all due process".
The Saudi announcements on Khashoggi came in statements carried by the state-run Saudi Press Agency.
"Preliminary investigations conducted by the Public Prosecution showed that the suspects had traveled to Istanbul to meet with the citizen Jamal Khashoggi as there were indications of the possibility of his returning back to the country," the statement read. "Discussions took place with the citizen Jamal Khashoggi during his presence in the consulate of the Kingdom in Istanbul by the suspects (that) did not go as required and developed in a negative way, leading to a fistfight. The brawl led to his death and their attempt to conceal and hide what happened."
Amnesty International said Saudi Arabia should "immediately produce" the body of the Saudi journalist so that independent forensic experts can conduct an autopsy in line with international standards.
Turkey
Turkish president Recep Tayyip Erdogan vowed to reveal within days the "naked truth" about Khashoggi's death, even as Riyadh said it did not know the whereabouts of his body, and that the crown prince had been unaware of any operation to murder the journalist.
Erdogan's statement came a day after Saudi authorities conceded that Khashoggi had been killed at their diplomatic compound in Istanbul.
"We are looking for justice here, and this will be revealed in all its naked truth, not through some ordinary steps but in all its naked truth," Erdogan said at a rally in Istanbul.
France
French foreign minister Jean-Yves Le Drian said his country condemned the killing of Khashoggi and called for a thorough investigation into the incident.
"France condemns this murder in the strongest terms," Le Drian said in a statement. "The confirmation of Jamal Khashoggi's death is a first step toward the establishment of the truth. However, many questions remain unanswered."
Le Drian added that those responsible for Khashoggi's death should be held accountable.
Spain
Spain's government said it was "dismayed" by information from Riyadh about Khashoggi's death, echoing a call from the UN for a thorough and transparent investigation to bring to justice those responsible for his murder.
"The Spanish government is dismayed by early reports from the Saudi prosecutor about the death of Saudi journalist Jamal Khashoggi at the Saudi consulate in Istanbul and offers its most sincere condolences to his family," Spain said in a statement.
Denmark
Danish Prime Minister Lars Lokke Rasmussen said he was unconvinced by Saudi Arabia's account of Khashoggi's death.
"The fact that the Saudis last night confirmed that he died, after previously insisting he left the consulate alive, shows that we haven't been told the full truth, and we must insist on getting that," Rasmussen was quoted as saying in Copenhagen after talks with Dutch prime minister Mark Rutte.
Rutte called Khashoggi's killing "shocking".
Germany
German Chancellor Angela Merkel, too, said she does not accept Saudi Arabia's explanation on the death of Khashoggi, Bloomberg reported.
"They still haven't been cleared (doubts about the murder) and, of course, we demand that they be cleared," she said at a regional convention of her Christian Democratic Union Party in East Germany.
The "horrific events" surrounding the journalist's killing are a warning that democratic freedoms are under assault across the globe, she added.
Furthermore, Egypt praised Saudi's King Salman for taking "decisive" action, saying it was confident the ongoing investigation into Khashoggi's death would reveal the truth.
"Egypt sees that the brave and decisive decisions made and actions taken by the Saudi king over this matter align with his majesty's approach that respects the principles of law and applications of effective justice," the Egyptian Foreign Ministry said in a statement.
The United Arab Emirates (UAE) also voiced support for King Salman and commended his "directives and decisions... on the issue of Khashoggi", UAE's state-run WAM news agency reported.
Bahrain said in an official statement that Saudi Arabia "will remain a state of justice, value and principles", the Saudi-owned Al Arabiya TV network reported.
Yemen also "praised decisions" made by the Saudi king, according to the country's state news agency.
United Kingdom
Britain's Foreign Office said it was considering its "next steps", following Saudi Arabia's admission of Khashoggi's killing, reiterating that that those responsible must be held accountable.
"We send our condolences to Jamal Khashoggi's family after this confirmation of his death. We are considering the Saudi report and our next steps," the statement read. "As the foreign secretary has said, this was a terrible act and those responsible must be held to account."
The UK's main Opposition Labour Party has called on the governing Conservative Party to suspend arms sales to the Kingdom.
With inputs from The Associated Press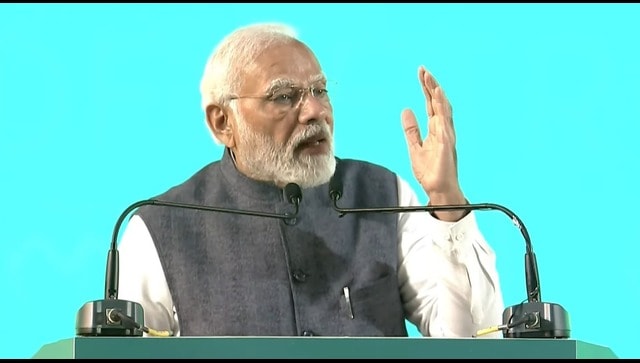 Opinion
India has emerged as one of the first countries to rush in relief material to Turkey, including a specially trained dog squad, medical supplies, drilling machines and other necessary equipment
World
Turkey's Recep Tayyip Erdogan, who is fighting for his political future just months before a May election, faces a daunting task in the aftermath of Monday's earthquake, which was one of the deadliest and most destructive natural disasters this century
World
Rescuers in Turkey and war-ravaged Syria searched through the frigid night into Tuesday, hoping to pull more survivors from the rubble after a 7.8 magnitude earthquake killed more than 4,000 people and toppled thousands of buildings across a wide region