Jailed Oregon occupation leader calls for elected officials' support | Reuters
The jailed leader of the occupation of a U.S. wildlife refuge in Oregon, in a statement released on Monday, called on elected officials from mostly Western states to voice support for free speech and civil disobedience and to visit their constituents in federal custody
The jailed leader of the occupation of a U.S. wildlife refuge in Oregon, in a statement released on Monday, called on elected officials from mostly Western states to voice support for free speech and civil disobedience and to visit their constituents in federal custody.
"It is your duty to hold federal agencies at bay, protecting the people in your state," said Ammon Bundy, according to the transcript of a telephone call he made on Saturday from jail and released by one of his lawyers.
Bundy also urged elected representatives in Idaho, Nevada, Oregon, Wyoming, Utah, Arizona, Washington state and Ohio to support the right to assemble.
Bundy and 10 others were arrested in Oregon in late January, most of them during a confrontation with the Federal Bureau of Investigation and state police on a roadside where a spokesman for the group, Robert "LaVoy" Finicum, was fatally shot. A 12th member of the group turned himself in to police in Arizona.
Two of those arrested have been released on condition that they wear electronic tracking devices while awaiting trial, leaving 10 of the former protesters, including Bundy, in custody.
Four armed anti-government protesters still at the Malheur National Wildlife Refuge were indicted last week with the 12 others on charges of conspiring to impede federal officers during an armed standoff at the compound.
The takeover at Malheur started on Jan. 2 when Bundy and followers seized buildings at the refuge in a protest against federal control over millions of acres public land in the West.
A judge cited the continuing standoff as an obstacle to the release of at least some of those still in custody. They are to be arraigned on Feb. 24.
Tensions have flared in the town of Burns, 30 miles (48 km) from the refuge, with hundreds of demonstrators and residents angry about the occupation and its supporters.
Bundy has released statements previously, defending the takeover and urging the four holdouts to stand down.
Members of the Burns Paiute Tribe, native Americans whose land previously encompassed the preserve, have criticized Bundy and his group.
(Reporting by Suzannah Gonzales; Additional reporting by Dan Whitcomb; Editing by Dan Grebler)
This story has not been edited by Firstpost staff and is generated by auto-feed.
Find latest and upcoming tech gadgets online on Tech2 Gadgets. Get technology news, gadgets reviews & ratings. Popular gadgets including laptop, tablet and mobile specifications, features, prices, comparison.
science
Many nations that have ordered CoronaVac are relatively poor, desperate to halt the pandemic and protect their population.
World
The incendiary tweet, which has since been hidden after outrage ripped across the internet, included a link to an article by state media outlet China Daily that claimed the "eradication of extremism has given Xinjiang women more autonomy" over whether to have children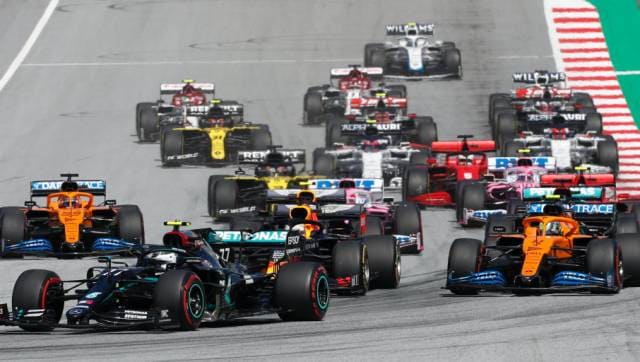 Sports
The Italian circuit of Imola, which returned last year as the calendar was hastily rearranged in the face of the pandemic, is expected to fill China's slot, AFP learned on Monday, confirming information from several specialised media.