Ivory Coast President Ouattara takes early election lead: official results
By Aaron Ross and Ange Aboa ABIDJAN (Reuters) - Ivory Coast President Alassane Ouattara has taken a commanding early lead in his bid for a third term, winning all 20 of the voting districts that were announced by the electoral commission on Sunday. Ouattara, 78, won 99% of the vote in eight of the districts announced from Saturday's vote, most of which are ruling party strongholds. There are 108 districts in total, more of which are expected to be announced on Sunday evening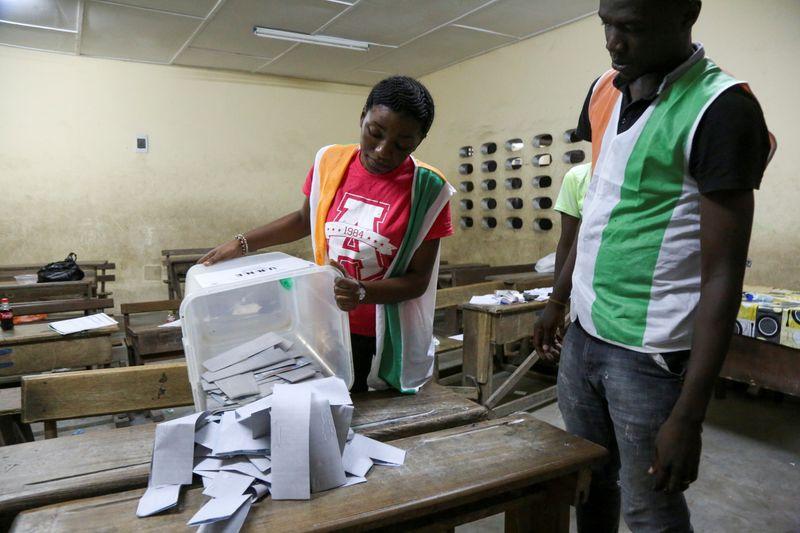 By Aaron Ross and Ange Aboa
ABIDJAN (Reuters) - Ivory Coast President Alassane Ouattara has taken a commanding early lead in his bid for a third term, winning all 20 of the voting districts that were announced by the electoral commission on Sunday.
Ouattara, 78, won 99% of the vote in eight of the districts announced from Saturday's vote, most of which are ruling party strongholds. There are 108 districts in total, more of which are expected to be announced on Sunday evening.
The president is expected to win re-election after opponents called for a boycott of the vote in protest of what they say is his illegal bid to hold onto power.
They say the constitution limits presidents to two terms; Ouattara says the approval of a new constitution in 2016 allowed him to restart his mandate.
The disagreement has led to violence in the lead up to the vote, in which at least 30 people have died. At least five more were killed on Saturday, officials said.
However, the country was spared the widespread clashes that many feared would erupt during voting.
(Additional reporting by Loucoumane Coulibaly; Writing by Edward McAllister; Editing by David Evans and Daniel Wallis)
This story has not been edited by Firstpost staff and is generated by auto-feed.
Find latest and upcoming tech gadgets online on Tech2 Gadgets. Get technology news, gadgets reviews & ratings. Popular gadgets including laptop, tablet and mobile specifications, features, prices, comparison.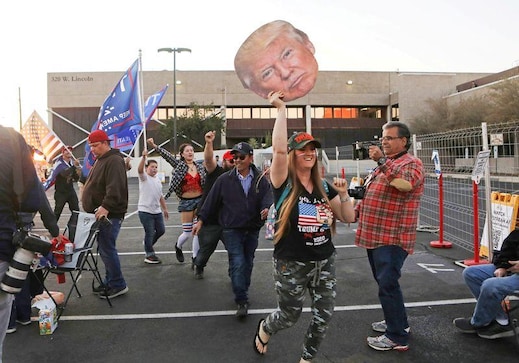 World
By Jarrett Renshaw and Joseph Tanfani (Reuters) - As President Donald Trump seeks to discredit last week's election with baseless claims of voter fraud, his team has bombarded his supporters with requests for money to help pay for legal challenges to the results: "The Left will try to STEAL this election!" reads one text. But any small-dollar donations from Trump's grassroots donors won't be going to legal expenses at all, according to a Reuters review of the legal language in the solicitations
World
RIYADH (Reuters) - Saudi Arabia's King Salman bin Abdulaziz urged the world on Thursday to take "a decisive stance" to address efforts by Iran to develop nuclear and ballistic missile programs, in an annual address to the top government advisory body. "The kingdom stresses the dangers of Iran's regional project, its interference in other countries, its fostering of terrorism, its fanning the flames of sectarianism ..
World
By Jose Sanchez BELIZE CITY (Reuters) - Belizeans headed to the polls on Wednesday to replace a veteran prime minister, with many in the tiny Central American country saying they were ready for change to repair an economy battered by pandemic-driven shutdowns. Dean Barrow, the outgoing prime minister, ran Belize for more than a dozen years.