Ivanka Trump tried her hand at 'sciencing' and social media had a field day with memes
Ivanka Trump, after meeting students and researchers at the Aspiring Professional Experience (APEX), participated in an experiment herself.
US president Donald Trump's daughter Ivanka's tour to the Innovation and Learning Center in Waukee to raise awareness about her father's infrastructure investment plan has gone viral on the internet, but not for the reasons Ivanka would have preferred.
Ivanka, after meeting students and researchers at the Aspiring Professional Experience (APEX), participated in an experiment herself, in which she was seen testing the nicotine content of "vape juice" in e-cigarettes while wearing a lab coat and safety glasses.
Talking #WorkforceDevelopment and Infrastructure in Iowa today! @realDonaldTrump's #Infrastructure initiative includes a robust plan to expand skills-focused learning to prepare the next generation of American workers for 21st century job opportunities. pic.twitter.com/10md8d5tnz

— Ivanka Trump (@IvankaTrump) March 19, 2018
However, people on social media soon jumped at the opportunity to do what the internet does best: Make memes. And soon, those memes turned the focus of Ivanka's visit away from the infrastructure investment plan to something else entirely (which was much more hilarious).
I love this so much because: 1) Turtlenecks are a lab safety violation. 2) So is not tying back long hair. 3) So is pouring into a container that you're directly holding. 4) Nobody uses volumetric flasks like that. It's not even a good attempt at looking smart. pic.twitter.com/IO4vgdTzVW — ONE DAY GOD WILL BEG ME TO DIE AND I WILL REFUSE. (@CARRIONIER) March 20, 2018
Meanwhile in the fragrance lab, Ivanka inches ever closer to perfecting the scent of treason. pic.twitter.com/MG4uKbbNx8

— The Hoarse Whisperer (@HoarseWisperer) March 21, 2018
ian saw the photo of ivanka in a lab coat and concluded she's actually a scientist now pic.twitter.com/HOY04TIHjW — lvl45 CHAOS POTUS who thinks he has 'great Energy' (@thetomzone) March 20, 2018
Ivanka Trump pitches workforce development in Iowa and visits a science and Robotics lab. #sciencing #iknowwhatiamdoing pic.twitter.com/BGkBXJvHSp

— Mary Viglione (@MaryViglione) March 20, 2018
Evil scientist at work. Ivanka in the lab trying to come up with a formula to make the Mueller investigation go away. pic.twitter.com/haBBWZPflZ — Mike Sington (@MikeSington) March 19, 2018
Anybody else upset because Ivanka doesn't have her tied back and all the other lab safety protocols she is violating in that photo? pic.twitter.com/GFjSzMSBvQ

— Protestcards (@protestcards) March 21, 2018
#Ivanka pretending to be a chemist? Or making the #OpiodCrisis bigger.#IvankaTrump #TheResistance #MAGA #Trump #FoxNews #Resist #ImpeachTrump pic.twitter.com/8IY0SH1ZnF — Fredon Moniteau (@FMoniteau) March 20, 2018
Inspired by Russia's nerve agent attack in the UK, Ivanka is developing "Trump Poison" for use on political opponents. pic.twitter.com/tXNUfjedqF

— Tom Joseph (@TomJChicago) March 21, 2018
Ivanka Trump is playing a scientific Barbie. Just like a real Barbie, she has no scientific credentials and the space where her heart should be is a hollow plastic shell. #LSSC pic.twitter.com/vjkDQwCJPz — The Late Show (@colbertlateshow) March 21, 2018
Ivanka is Spliting Atoms again, Just one of her many hobbies. pic.twitter.com/YQo3vcli2J

— C.X.F. HIJACK (@ACTOROUTONLOAN) March 20, 2018
Find latest and upcoming tech gadgets online on Tech2 Gadgets. Get technology news, gadgets reviews & ratings. Popular gadgets including laptop, tablet and mobile specifications, features, prices, comparison.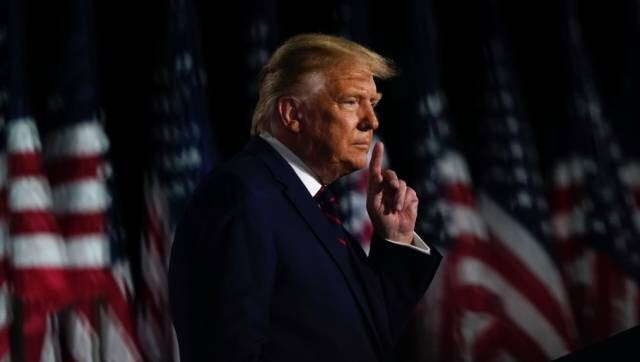 World
The US president has sought repeatedly to cast doubt on the legitimacy of the election because of his concerns about mail-in voting, which Democrats have encouraged during the pandemic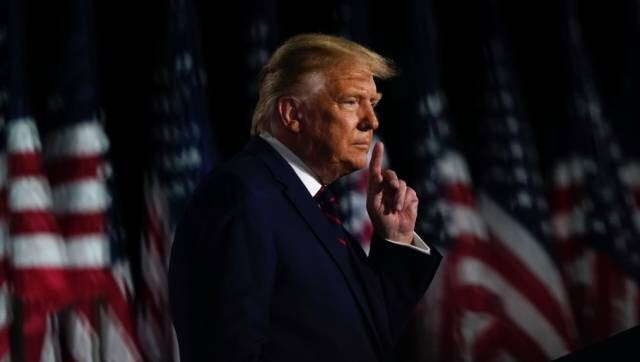 World
Addressing a poll rally, the US president added that the long-negotiated trade deal with China "doesn't mean the same to him" and that he "won't forget" that "COVID-19 came from China"
Sports
Reports published abroad say Afkari was convicted on the basis of confessions aired on television after being extracted under torture, prompting online campaigns for his release.