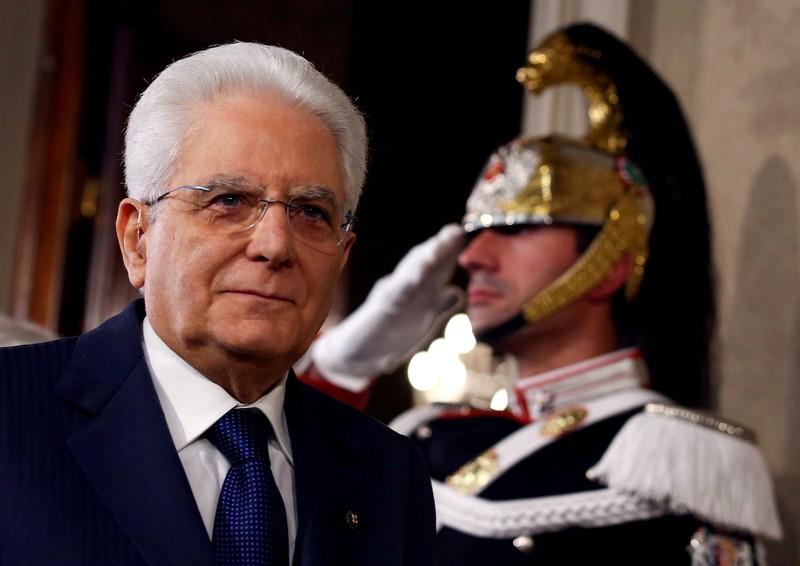 By Steve Scherer and Gavin Jones
ROME (Reuters) - Italy's anti-establishment 5-Star Movement and the far-right League on Monday proposed Giuseppe Conte, a little-known law professor who is not in parliament, as prime minister to lead their big-spending coalition government.
After meeting President Sergio Mattarella, the leaders of both parties said they had chosen Conte minister to end 11 weeks of deadlock after inconclusive elections on March 4.
"I am very proud of this choice, Giuseppe Conte will carry forward our government contract," 5-Star leader Luigi Di Maio said after leaving the presidential palace.
The two anti-establishment parties finalised a policy agenda or "contract" last week after 10 days of negotiations, calling for billions of euros in tax cuts, additional spending on welfare for the poor, and a roll-back of pension reforms.
There was no word from Mattarella, who formally nominates the prime minister and is not obliged to approve the parties' choice.
Conte, who teaches at Florence University, has no political experience but is close to 5-Star, and was one of the people put forward by the party as a possible minister before the election, when he vowed to simplify Italy's labyrinthine bureaucracy.
That was the first time Conte, 54, had appeared in the public spotlight, though he is on the board of numerous academic and judicial bodies and had participated in conferences on justice matters organised by 5-Star.
Italy's borrowing costs surged further on Monday, with two-year bond yields at their highest level since December 2016.
Investors fear Italy's new government will go on a spending spree that will increase an already huge debt pile -- worth more than 130 percent of annual economic output -- and contravene European Union fiscal rules. Markets were also hammered last week when the two parties presented their government plans.
If Mattarella gives his blessing to Conte the parties could put a cabinet together rapidly and hold confidence votes in parliament later this week.
Ratings agencies also have signalled concern. Fitch said on Monday that having a 5-Star/League government would increase Italy's fiscal risks, after DBRS issued a similar warning last week. Fitch rates Italy a low investment-grade BBB with a stable outlook, while DBRS assigns a BBB High rating with a stable trend.
5-Star and the League have tried to allay those concerns and, after meeting the president, both Di Maio and League leader Matteo Salvini urged foreign observers to give their government a chance.
"Let us get to work first and then criticise us. You have every right to do so, but let us start first," Di Maio told reporters, while Salvini said the government was committed to cutting debt by fostering economic growth.
Italians appear to want the tie-up. Some 60 percent are in favour of a 5-Star/League coalition government, a Demos & Pi poll published on Sunday indicated. More than 80 percent of 5-Star and League voters back it, the poll said.
(Reporting by Steve Scherer; Editing by Kevin Liffey)
This story has not been edited by Firstpost staff and is generated by auto-feed.
Updated Date: May 22, 2018 00:06:32 IST