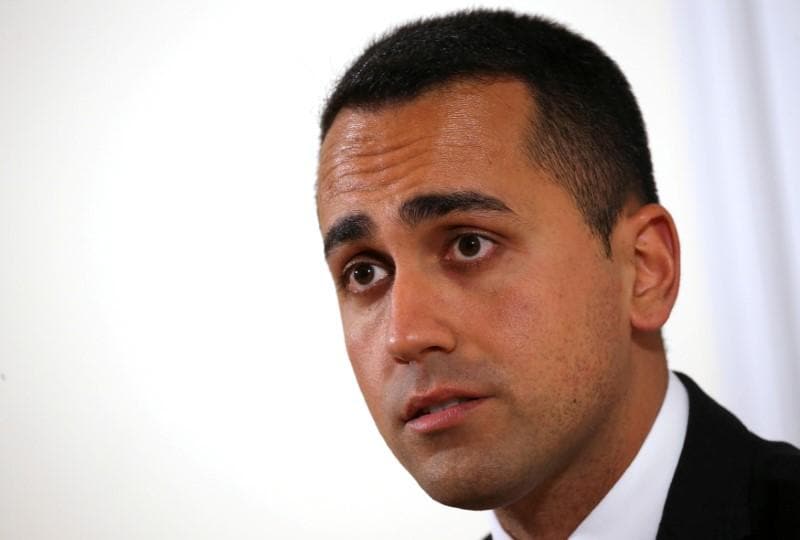 By Gavin Jones
ROME (Reuters) - Italy's anti-establishment 5-Star Movement and the far-right League remain locked in talks to forge a common policy programme and said they would not be able to present it to the head of state on Sunday as planned.
The parties were adversaries before the March 4 vote which produced a hung parliament, but have been negotiating since Thursday to fuse their very different election platforms into a "contract" of mutually acceptable policy commitments.
"We are writing history and we need a bit of time," 5-Star's 31-year-old leader Luigi Di Maio told reporters on Sunday during a break in the talks taking place in a Milan skyscraper.
Di Maio cancelled a scheduled television appearance on a popular Sunday evening talk show as talks dragged on.
5-Star won 32 percent of the vote at the election and the League took 17 percent. They are the two largest groups in parliament and together can muster a majority in both houses.
Di Maio and his League counterpart Matteo Salvini both said they had made progress with plans to cut taxes, boost welfare and bolster efforts to stop irregular immigration, but there was still no word on who would lead the nascent government.
Neither Salvini nor Di Maio want to allow the other to become prime minister, with Salvini arguing that although his party has far fewer votes, he represents a centre-right electoral alliance that together reached 37 percent.
The two leaders are trying to find an independent figure from neither party to lead the government, but have so far failed to agree on a mutually-acceptable choice.
President Sergio Mattarella, the supreme arbiter of Italian politics, reminded the parties in a speech on Saturday that the constitution gives him the final word on nominating a premier and he is not obliged to accept their recommendation.
Mattarella, normally a low-profile figure, has warned recently about the importance of Italy running sound public finances and maintaining its traditional pro-European Union positions.
Both 5-Star and the League are hostile to EU budget rules, and while 5-Star has moderated its stance on Europe, the League is more confrontational and says it wants Italy to leave the euro zone as soon as it is politically feasible.
On Sunday a small party in the centre-right electoral alliance, the right-wing Brothers of Italy, said it may support the nascent government in parliament, so long as the prime minister is an acceptable figure and not from 5-Star.
The 5-Star/League coalition would have only a narrow majority in the upper house and, with its 18 senators, Brothers of Italy's support would make the bloc less vulnerable to possible defections.
(Editing by Angus MacSwan)
This story has not been edited by Firstpost staff and is generated by auto-feed.
Firstpost is now on WhatsApp. For the latest analysis, commentary and news updates, sign up for our WhatsApp services. Just go to Firstpost.com/Whatsapp and hit the Subscribe button.
Updated Date: May 14, 2018 00:05:13 IST