Italy surpasses the one million COVID mark, joins top 10 worst-hit countries -Reuters tally
By Shaina Ahluwalia (Reuters) - Italy, one of the European countries hit hardest by COVID-19, surpassed the one-million infections mark on Wednesday, leap-frogging Mexico to become one of the top 10 worst-affected countries globally, according to a Reuters tally. The Italian health ministry said the country had registered 32,961 new cases over the past 24 hours, taking its total tally since the contagion first struck in February to 1.028 million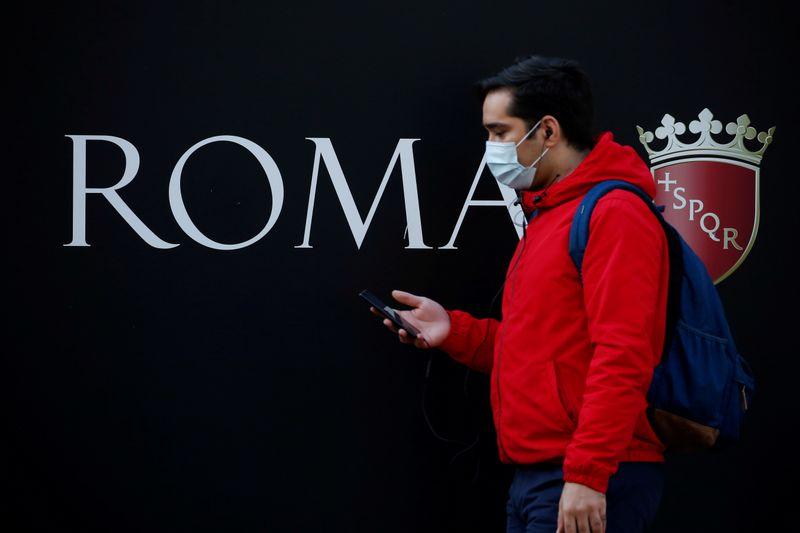 By Shaina Ahluwalia
(Reuters) - Italy, one of the European countries hit hardest by COVID-19
, surpassed the one-million infections mark on Wednesday, leap-frogging Mexico to become one of the top 10 worst-affected countries globally, according to a Reuters tally.
The Italian health ministry said the country had registered 32,961 new cases over the past 24 hours, taking its total tally since the contagion first struck in February to 1.028 million.
The Reuters tally showed that top 10 countries accounted for over two-thirds of all the global coronavirus
cases. The United States leads the list, which includes four other European countries besides Italy - Russia, France, Spain and Britain.
Italy has reported some 42,953 deaths so far, the health ministry said - the second-highest number in Europe after Britain. The country also has the highest fatality rate on the continent, at over 4.18%, the Reuters tally showed. By comparison, the United States has a 2.33% fatality rate.
In Italy, which became a global symbol of the crisis when army trucks were called in to transport the dead during the early months of the pandemic, daily average new cases are at a peak at more than 34,000 in the last seven days.
Deaths have been rising by more than 455 per day over the same period, but the rate appears to be picking up, with the health ministry reporting 623 COVID-related deaths on Wednesday - the highest figure since April 6.
For every 10,000 people in Italy, at least 170 are reported as COVID positive and over seven deaths are reported due to COVID.
More than 300,000 people have died of COVID-19
across Europe, according to a Reuters tally on Tuesday, and authorities fear that fatalities and infections will continue to rise as the region heads into winter despite hopes for a new vaccine.
With just 10% of the world's population, Europe accounts for almost a quarter of the 1.2 million deaths globally, and even its well-equipped hospitals are feeling the strain.
More than 51.66 million people have been reported to be infected by the novel coronavirus
globally and 1,276,397 have died, according to a Reuters tally.
(This story has been refiled to remove typo "0" from lede pararaph)
(Additional reporting by Crispian Balmer; Editing by Mark Heinrich)
This story has not been edited by Firstpost staff and is generated by auto-feed.
Find latest and upcoming tech gadgets online on Tech2 Gadgets. Get technology news, gadgets reviews & ratings. Popular gadgets including laptop, tablet and mobile specifications, features, prices, comparison.
Business
WASHINGTON (Reuters) - U.S. job openings increased moderately in September and layoffs appeared to abate, pointing to a gradual labor market recovery from the COVID-19 pandemic.
Business
By Balazs Koranyi and Francesco Canepa FRANKFURT (Reuters) - Taking a break from fighting the coronavirus crisis, the world's top central bankers will attempt to resolve the existential questions of their profession this week as they tune into the European Central Bank's annual policy symposium. Having struggled to lift anaemic inflation for years, officials including the heads of the ECB, the U.S. Federal Reserve and the Bank of England will attempt to figure out why monetary policy is not working as it used to and what new role they must play in a changed world - be it fighting inequality or climate change.
Business
By Lawrence Delevingne BOSTON (Reuters) - Asian shares rose on Wednesday as hopes for a successful coronavirus vaccine lifted expectations of a swift reopening of the global economy, which would help the region's heavily trade-dependent markets.