Italy promises accused marines will abide by bail conditions
The International Tribunal of Arbitration, had asked both India and Italy to cooperate for Girone's return till arbitration proceedings before it continue.
Rome: The Italian government on Thursday expressed "satisfaction" and promised to fulfill all the conditions set by the Indian Supreme Court for allowing marine Salvatore Girone, accused of killing two Indian fishermen, to return home till international arbitration goes on in the case.
"Italian marine Salvatore Girone might be going home any day now," the foreign ministry said in a statement hours after the Indian court relaxed the bail conditions of the accused, allowing him to leave the country.
The Indian court order came in the wake of 29 April ruling of the International Tribunal of Arbitration, asking both India and Italy to cooperate for Girone's return till arbitration proceedings before it continue.
The court, however, added fresh conditions to his bail. He has been asked to surrender his passport once he lands in Italy.
The foreign ministry said the Italian government "renews its commitment to comply with the terms and conditions established by the Supreme Court of India".
It said the decision was "an important result that recognises the effort made by the Italian government in resorting to an international arbitration to uphold the reasons of the two Italian Marines. Italy will show the same commitment during the next phases of the arbitration proceeding".
The tribunal in The Hague is holding an international arbitration to decide the question of jurisdiction between India and Italy as to who will try the two Italian marines for the murder of the fishermen during an anti-piracy mission.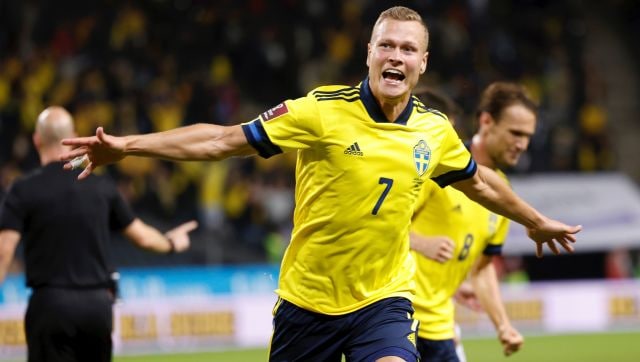 Sports
Viktor Claesson's second-half strike, after excellent work from Juventus winger Dejan Kulusevski, put Sweden two points clear of Spain at the top of Group B with a game in hand.
Sports
Racist abuse in Italian football stadiums has been a serious problem in recent seasons, and Lazio have one of the worst reputations in the country, with a connection to the extreme right
Sports
Gareth Southgate's men are still four points clear of second-placed Albania, who thumped San Marino 5-0 in Tirana.