Italian premier Paolo Gentiloni says he is open to talks on greater autonomy of Lombardy, Veneto
Italy's leader says the government is willing to open talks with representatives of two wealthy regions after voters there passed referendums seeking greater autonomy
Rome: Italy's leader says the government is willing to open talks with representatives of two wealthy regions after voters there overwhelmingly passed referendums seeking greater autonomy from Rome.
Premier Paolo Gentiloni said "It's possible, it's probable" that certain services could work better if Lombardy and Veneto acquired greater powers from the central Italian government.
Regional leaders are seeking more autonomy over issues such as education, immigration, security and the environment, as well as retaining more tax revenue.
In his first comments since the twin votes on Sunday, Gentiloni said today in Veneto that the government was "ready to take steps," although he noted the specific issues and conditions up for discussion haven't been decided. And he stressed that Italy didn't need any new "social lacerations" after years of economic stagnation.
"I look with interest, respect and willingness to discuss the issue opened by the referendums on autonomy," he said.
Sunday's peaceful votes reflected the same drive for greater self-determination seen in Spain's conflict-ridden Catalonia region. While nonbinding, the Italian referendums were still approved by Italy's constitutional court.
But analysts say the broad autonomy that was sold to voters will be hard -- if not impossible -- to win and that it's unlikely any serious talks will begin until after Italy's general election next year.
Sports
Euro 2020 represents a major step forward on the path toward recovery after one of the darkest chapters in the continent's history since World War II.
Sports
The 52nd World Rally Championship victory for Frenchman Ogier allowed the seven-time world champion to extend his lead on Evans in the overall standings to 11 points after five of the 12 rounds.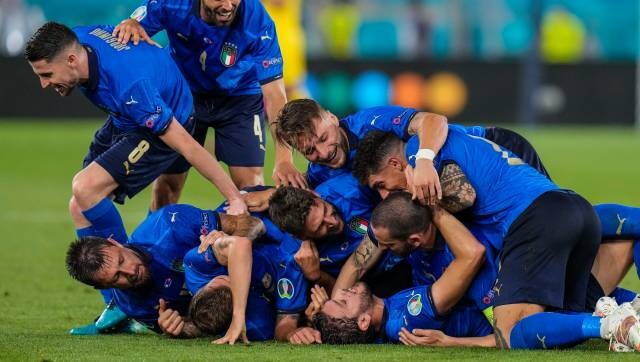 Sports
Italy will advance as Group A winners if they avoid defeat against surprise Euro 2016 semi-finalists Wales at the Stadio Olimpico on Sunday.