'Issue cannot be solved overnight': China daily weighs in on border issue, Mahmood Azhar
Chinese media on Tuesday downplayed India's call to Beijing to review its stand on blocking India's efforts to get JeM head Masood Azhar banned by the UN.
Beijing: Chinese media on Tuesday highlighted Defence Minister Manohar Parrikar's remarks that Sino-India ties should not be affected by a third party even as it skirted any reference to his call to Beijing to review its stand on blocking India's efforts to get Pakistan-based JeM chief Masood Azhar banned by the UN.
The issue of Azhar, Jaish-e-Muhammad chief, was raised by External Affairs Minister, Sushma Swaraj during her meeting with her Chinese counterpart Wang Yi in Moscow on Monday, while Parrikar called on China to strike a united stand with India on terrorism.
"What happened in UN is not in the right direction and they have to take a common line on terrorism which is in the interests of India and China," Parrikar had said after his meeting with Chinese Defence Minister Chang Wanquan on Monday.
For its part, the state-run media here highlighted Parrikar's remarks to Chang that India hopes that the development of bilateral ties will not be affected by other factors including the third party.
The remarks came one week after Parrikar and US Defence Secretary Ash Carter vowed to safeguard maritime security in the region, including the South China Sea, state-run China Daily reported.
"According to observers, India is seeking to strike a balance between China and the United States in its frequent high-level meetings with Chinese officials this week," it said.
Parrikar also said that India attaches highest importance to its ties with China. As the Indian government has long been dedicated to settling border disputes with China, Parrikar's visit to the country aims to reduce tensions caused by border patrols, although the issue cannot be solved overnight, said Zhao Gancheng, director of South Asia Studies at the Shanghai Institutes for International Studies.
The border dispute will be discussed at the 19th boundary talks between National Security Advisor Ajit Doval and his Chinese counterpart Yang Jiechi here this week. Zhao said normal patrols on the Chinese side of the Line of Actual Control have been portrayed in the Indian press as "aggressive" incursions in the Indian territory.
"Despite a Border Defence Cooperation Agreement, its implementation is problematic," Fu Xiaoqiang, an expert on South Asian studies at the China Institutes of Contemporary International Relations told Global Times, citing media hype and the tough stance on China taken by certain Indian
politicians.
Beijing and New Delhi inked the agreement in October 2013 during ex-Indian Prime Minister Manmohan Singh's visit to China, formulating a formal mechanism to improve security along 3488-kilometer long border.
While wrongly considering the agreement as a signal of China's acquiescence in the status quo of the disputed territories on the eastern section of the border, India has demanded fewer normal patrols by the Chinese troops in the western section, Fu noted, calling New Delhi's demands "insatiable."
The overreaction from the Indian side has cooled the peaceful climate to a certain extent, Fu said, adding that it is also one of the reasons that several exchanges between military officials from both sides have made little headway on border issues.
"As defence cooperation takes up a great part of India-US ties, India is aware that any closer collaboration with the US will keep China alert," Zhao said.
However, since India, a country that upholds an independent foreign policy and makes its foreign policies based on its own interests, is also unwilling to sour diplomatic relations with China for the US, Parrikar might take the initiative to explain the logistics support agreement, Fu said.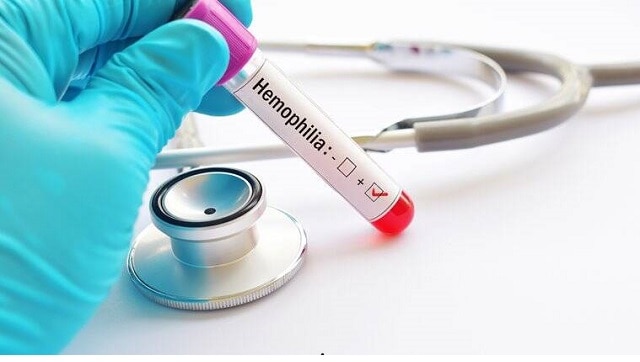 Health
According to the World Federation of Hemophilia, World Hemophilia Day is about bringing the global bleeding disorders community together
News & Analysis
The World Health Day theme for this year announced by World Health Organisation is 'Building a fairer, healthier world'.
Arts & Culture
He's a Continental Giant rabbit who holds the Guinness World Records citation for the world's longest rabbit.