Israel's military says Iran, Syria are 'playing with fire', but does not want escalation of tensions
Israel's military said Iran and Syria were 'playing with fire' but that it was not seeking an escalation after a confrontation resulted in large-scale Israeli air strikes inside Syria
Jerusalem: Israel's military said on Saturday Iran and Syria were "playing with fire" but that it was not seeking an escalation after a confrontation resulted in large-scale Israeli air strikes inside Syria.
Israeli military spokesman Jonathan Conricus made the comments after Saturday's confrontation, the most serious between arch foes Israel and Iran since the start of the Syrian civil war in 2011.
Conricus told journalists in a phone conference the Syrians and Iranians were "playing with fire" but Israel was "not looking to escalate the situation."
"This is the most blatant and severe Iranian violation of Israeli sovereignty in the last years," Conricus said, referring to what he described as an Iranian drone entering Israeli airspace from Syria.
"That's why our response is as severe as it is."
Earlier on Saturday, an Israeli fighter jet crashed after coming under fire from Syrian air defences during attacks against "Iranian targets" in the war-torn country, an Israeli military spokesman said.
The Israeli military said it later attacked 12 Syrian and Iranian targets in Syria in what it described as "large-scale" raids.
Israel's initial raid that led to the plane crash came after it intercepted what it said was an Iranian drone entering its airspace from Syria.
World
Ebrahim Raisi, who won a landslide victory as per preliminary results of the Iran presidential elections, is seen as being close to Ayatollah Khamenei and reportedly has played a key role in the trials and harsh sentencing of political prisoners in the country
World
Iran's outgoing moderate president Hassan Rouhani said his successor had been elected in the Friday's vote, however, he didn't name Raisi, who is the expected winner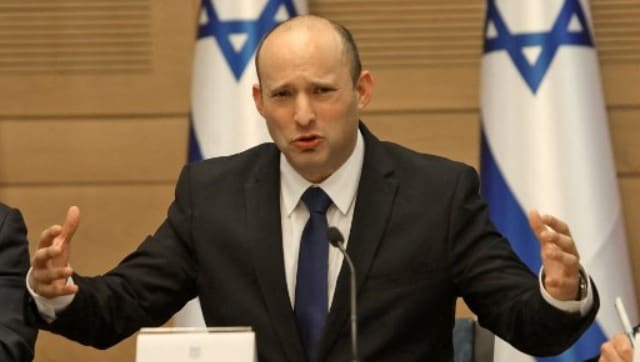 World
The start of Bennet's tenure marks a new phase in India-Israel relations, which have been on the upswing in recent years