Israeli sex offender adopts girl: Why India needs to regulate surrogacy better
The case of a Israeli sex offender adopting a girl through surrogacy throws up a new set of concerns about the question of surrogacy in India.
She's a four-year-old little girl who may or may not stand out as different among her Israeli neighbours and classmates. Perhaps some can tell by looking at her that she was born in India. If there is any trace of her in her country of birth, then it is as an example of a case of successful surrogacy. Except she isn't really a success story. The Israeli man who is legally her father is a paedophile.
Yesterday, The Jewish Chronicle reported the case of a repeat sex-offender who was discovered to have adopted an Indian-born girl.
"According to an independent probe conducted by the Israel National Council for the Child (NCC), an NGO for children's rights, the man served a year and a half in jail for sexually abusing young children while they were under his supervision, some repeatedly, and is recognised as a paedophile by the authorities."
Israeli authorities cannot remove the little girl from her 'father' because their current legislation doesn't allow the authorities to take this step. Indian authorities have no right to intervene because this little girl isn't Indian; she was only born in India to a surrogate mother.
This case throws up a new set of concerns about the question of surrogacy in India. So far, most of the questions raised about surrogacy have concerned the adult parties involved. There has been some debate about whether the Assisted Reproductive Technologies (Regulation) Bill protects surrogate mothers from unethical practices. :When the Indian Home Ministry circulated a memo that reportedly stipulated gay couples, single men and single women could not hire surrogates in India, there was some outrage at this archaic mindset.
The case of this Israeli sex offender, however, demands we pay attention to the other point in the triangle: the child.
Who is responsible for ensuring the welfare of the child born to a surrogate mother and handed over to a foreign party? Let's say Israeli authorities had noticed the charges against him when they interviewed him and didn't allow him to adopt the girl born in India. What would have happened to her then? The agency that organised her birth has no responsibility towards her. Foreign parties are required to hire a legal guardian who takes care of the child after birth until the parent(s) can claim the infant. If a baby is unclaimed, they're usually dispatched to orphanages. It's not a particularly hopeful scenario.
Commercial surrogacy is a significant part of the multi-billion dollar medical tourism industry in India. It's been unregulated but legal since 2002. Eleven years later, we are the surrogacy capital of the world (Gujarat, incidentally, is one of the surrogacy hubs). It's estimated that 50% of the children born to surrogate mothers are for foreigners. Since 2005, surrogacy has gone from being entirely unregulated to marginally regulated, which is an improvement but a barely-discernible one. Surrogacy clinics have mushroomed all over the country and few have licenses. For many underprivileged women, 'renting' their womb is more viable than many of the menial jobs to which they're otherwise resigned. Add to that a steady demand because surrogacy in India is cheaper than elsewhere in the world -- $14,000 in India versus $70,000 in USA -- and you have an industry where irresponsible business practices are the norm.
If you want to adopt a child in India, you have to prove that you are fit to be a parent. The Central Adoption Resource Authority's eligibility criteria for foreigners who want to adopt Indian children include the following:
"Prospective adoptive parents should have good health and should not be suffering from any contagious or terminal disease or any such mental or physical condition which may prevent them from taking care of the child."
"Single male is not permitted to adopt a girl child."
It may not be the most enlightened of criteria, but at least there are some considerations. To rent a womb, on the other hand, you need nothing more than money. Consequently, a sex offender can legally claim a baby girl for himself so long as he can afford it.
According to The Jewish Chronicle, the Israeli paedophile "legally gained custody of the child through an agreement with a surrogate mother in India". The most obvious question is how he got custody because the legal status of such children in India is extremely vague. The Registration of the Births and Deaths Act, 1969, has no provision for children born out of surrogacy. The ART (Regulation) Bill of 2008 only says, "the party seeking the surrogacy must ensure and establish to the ART clinic through proper documentation that the  party would be able to take the child / children born through surrogacy, including where the embryo was a consequence of donation of an oocyte or sperm, outside of India to the country of the party's origin or residence as the case may be."
Apparently the client being a sex offender doesn't interfere with them being able to take care of the child born through surrogacy. The 2010 revision is much the same on this point.
Agencies will argue that it isn't practical to expect them to vet each client, but as the case of this little girl who has spent the first few years of her life living with a paedophile shows, it is imperative that agencies develop a greater sense of responsibility and governments work together keeping the interests of such children in mind. At this moment, a little girl is living with a sex offender because the agency that rented a womb for him wasn't required to do a background check and because our laws are yet to figure out the legal status of children born out of surrogacy arrangements. And so, a paedophile has the right to present himself as a father and a little girl lives in a horrific limbo. We can only hope that he hasn't turned predator on her because as things stand, neither the legislation in India nor Israel can protect her.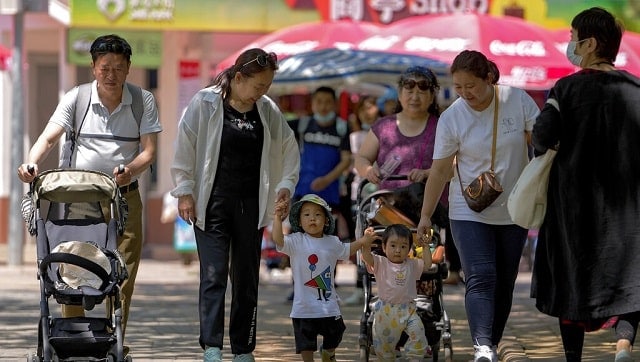 World
High costs, limited space and social norms shaped by decades of limits on family size have become an impediment to changing young people's mindsets about families
India
Modi also conveyed his 'profound gratitude' to Benjamin Netanyahu, whose long tenure as Israeli prime minister ended on Sunday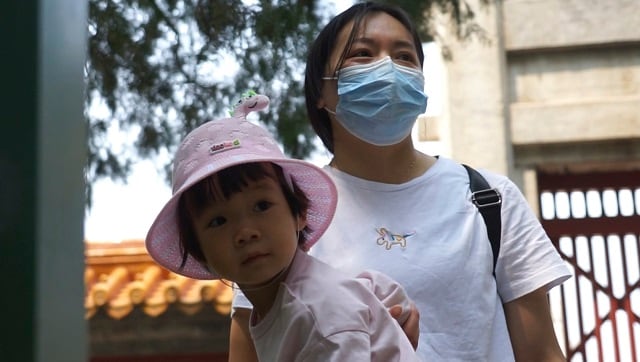 World
Nation's fertility rate, lower than the level needed to maintain a stable population, poses risk of shortage of young workers to drive China's economy