Israeli civilian fatally shoots suspected Palestinian assailant in West Bank settlement
The Palestinian health ministry stated a Palestinian had been killed 'by occupation (Israeli) fire' in the southern West Bank, but did not name the victim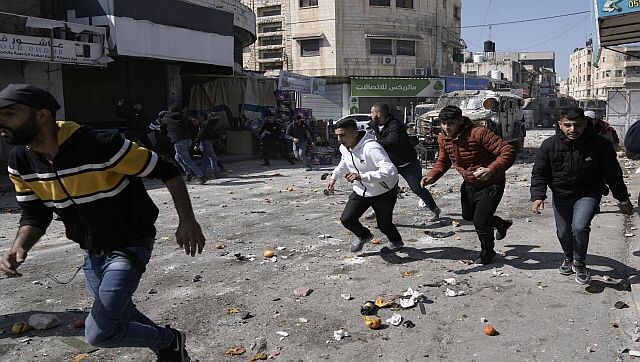 An Israeli civilian shot dead a suspected Palestinian assailant Friday following an attempted knife assault in a Jewish settlement in the occupied West Bank, according to the Israeli army.
The Palestinian health ministry stated a Palestinian had been killed "by occupation (Israeli) fire" in the southern West Bank, but did not name the victim.
The army reported an "infiltration" in the Teneh Omarim community south of Hebron in a terse statement, saying a "terrorist attempted to stab a civilian" before being "neutralised."
According to the IDF, there were no Israeli injuries.
According to an army official, the alleged attacker was shot by a civilian.
It was unclear if that person was the intended victim of the purported stabbing incident.
Israel has occupied the West Bank since the 1967 Six-Day War. Excluding Israeli-annexed east Jerusalem, it is home to some three million Palestinians.
About 490,000 Israelis live in the occupied territory in settlements deemed illegal under international law.
Since the start of the year, at least 154 Palestinians, 20 Israelis, a Ukrainian and an Italian have been killed in violence linked to the Israeli-Palestinian conflict, according to an AFP tally compiled from official sources from both sides.
They include, on the Palestinian side, combatants and civilians, and on the Israeli side mostly civilians and three members of the Arab minority.
Read all the Latest News, Trending News, Cricket News, Bollywood News,
India News and Entertainment News here. Follow us on Facebook, Twitter and Instagram.
also read
World
A recognition from Israel's National Infrastructure, Energy, and Water Minister means that Energean, a British-Greek energy company can draw up plans to develop the reserve. The natural gas field has been named 'Katlan' and is entirely inside Israeli territorial waters
World
According to the government, it was aimed at 'certain positions in the vicinity of Damascus', but anti-aircraft defences intervened and shot down several missiles
World
As many as 46 Palestinians were injured in the West Bank city of Nablus as Israeli forces launched operations across the West Bank on Tuesday morning, according to a report