Islamist al Shabaab ambushes Somali military trainees, says kills 30 | Reuters
MOGADISHU Somali Islamists al Shabaab said they had ambushed a group of military trainees on Monday southwest of the capital Mogadishu and killed 30 of them, though the claim could not be independently confirmed. A Somali military officer confirmed the ambush but said fighting was still going on and that no death toll was immediately available
MOGADISHU Somali Islamists al Shabaab said they had ambushed a group of military trainees on Monday southwest of the capital Mogadishu and killed 30 of them, though the claim could not be independently confirmed.
A Somali military officer confirmed the ambush but said fighting was still going on and that no death toll was immediately available.
The ambush came a day after at least 13 people were killed after al Shabaab militants stormed a hotel in Mogadishu where government officials and lawmakers stay.
The militants, which aim to topple the Western-backed Somali government, and local authorities often cite different numbers of casualties after such attacks.
The government is battling to rebuild the Horn of Africa nation after more than two decades of conflict. Al Shabaab ruled large parts of Somalia until 2011, when it was driven out of Mogadishu by African and Somali troops.
"We understand al Shabaab ambushed the Somali military commando trainees and captured two military pickup trucks," Ahmed Ibrahim, the military officer, told Reuters.
"It is too early to know what the casualties are because fighting is still going on in the jungle," he said.
Al Shabaab's military spokesman, Sheikh Abdiasis Abu Musab, said his group had killed 30 commando trainees and seized four military trucks.
"We are pursuing the rest who fled," he said.
(Writing by Edith Honan; Editing by Gareth Jones)
This story has not been edited by Firstpost staff and is generated by auto-feed.
First Cricket News
The IPL was postponed on 4 May after multiple COVID-19 cases emerged inside the bio-bubble. The 11 South Africans, who participated in the league, have already left for Johannesburg.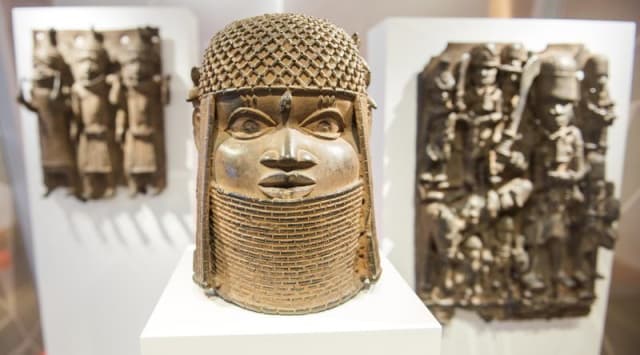 World
Germany's minister for culture, Monika Gruetters, said the Benin Bronzes were a key test for the way the country deals with its colonial past.
First Cricket News
Richards said South Africa will take part in a bidding process for International Cricket Council events over a new eight-year cycle. Bidding is expected to open within the next few months.