Islamic State traps Mosul civilians as human shields: Pentagon
Islamic State jihadists are trapping Mosul's civilians to use as human shields, the Pentagon said Tuesday as President Barack Obama warned of 'significant' potential displacement
Washington: Islamic State jihadists are trapping Mosul's civilians to use as human shields, the Pentagon said Tuesday as President Barack Obama warned of "significant" potential displacement as the offensive for the Iraqi city progresses.
Authorities and aid agencies are bracing for a massive flow of civilians fleeing the northern Iraqi city as the fight to seize the last remaining IS stronghold in the country progresses.
The battle, which began Monday, has so far focused on the villages surrounding Iraq's second-largest city, most of which are traditionally Kurdish.
Pentagon spokesman Navy Captain Jeff Davis said IS had for weeks kept Mosul's estimated population of 1.5 million from escaping, with the start of the offensive offering them no respite.
"We know they are being used as human shields, absolutely," Davis said.
"They are being held there against their will. We have not seen any change in the last day of people leaving or fleeing."
Although there has been no mass exodus of civilians so far, Obama warned of "significant" displacement in the coming weeks, saying the United Nations and other aid groups were ready to respond.
"We have put together plans and infrastructure for dealing with a potential humanitarian crisis that are as extensive as the military plans," Obama told reporters.
United Nations spokesman Stephane Dujarric said an estimated 200,000 people are expected to be displaced in the first weeks of the offensive, growing to as many as one million under a worst-case scenario.
For now at least, Iraqi authorities and the US-led coalition want civilians to stay put, fearing they will be executed if they are caught leaving.
A US B-52 superbomber dropped thousands of leaflets giving advice to the people of Mosul, explaining how to minimize risks to life and property during the battle.
Masked by smoke
The fighting so far has been fairly light, mainly focused on villages east of Mosul that Kurdish peshmerga fighters are reclaiming from IS.
Davis said jihadists were deploying suicide-car attackers and had been attempting to thwart air raids and intelligence drones by igniting giant pits of oil and tires to create thick smoke to hide their movements and positions.
"We've seen very good progress," he said.
"It's going to be a while. There's a lot of movement they have to do to get in (to Mosul) but it's very much under way."
A US official, speaking on condition of anonymity, said the smoke clouds hadn't had any tactical effect.
Estimates vary for the number of IS fighters inside Mosul, where they have had two years to dig in, build tunnels and booby trap countless roads and buildings.
Davis said a high-end maximum number of jihadists in the city and surrounding areas was a little more than 5,000.
Officials fear the jihadists may attempt to use rudimentary chemical agents, as they have previously, particularly in the battle's later stages.
Military planners also acknowledge it may take weeks for Iraqi security forces to arrive in Mosul proper, as the roads into the city are expected to be very heavily mined.
Approximately 10,000 Kurds are moving in on the city, with another 20,000 Iraqi security forces and police following behind.
The plan is for the Kurds not to enter Mosul itself, as it is a Sunni-majority city.
The US-led coalition has trained tens of thousands of Iraqi fighters and is providing continual air and artillery cover.
About 100 US advisory troops are on the ground near Mosul but are staying away from the front lines, Davis said.
World
Pyongyang is also under international sanctions over its nuclear and ballistic missile programmes, which have seen rapid progress under Kim Jong-un
science
This pledge came as delegates from about 195 countries gathered in Kunming for the first of a two-part summit on safeguarding plants, animals and ecosystems.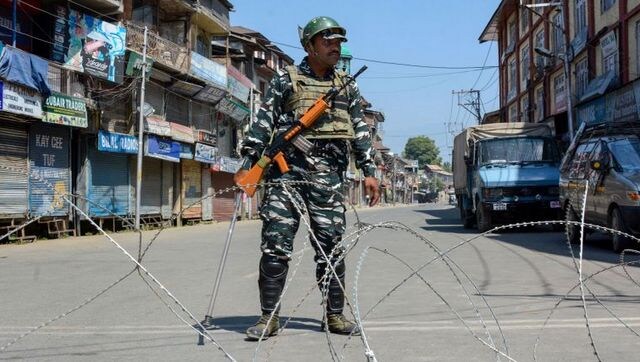 India
The de jure Islamic state created on the soil of India through Article 370 got dismantled, but the de facto Islamic state continues to hold fort.