'Accept Islam or be slaughtered': IS' new video targets India on Kashmir, Godhra
The Islamic State for the first time acknowledged the presence of Indians in the group, releasing a 22-minute long propaganda video with Indians promising to avenge killing of Muslims in 'Kashmir, Godhra and Muzzaffarnagar'.
Islamic State has acknowledged the presence of Indians in the group for the very first time, releasing a 22-minute-long propaganda video promising to avenge the killing of Muslims in "Kashmir, Godhra and Mumbai".
Released early on Friday, the video features individual jihadists who have joined the cause, and features propaganda meant to convince their "brothers" in India and South Asia to stop mingling and trading and living among Hindus.
In the video, stretches of which are in Arabic, one English-speaking jihadist says Muslims in India have three options: "To accept Islam, to pay Jizya, or prepare to be slaughtered". The video also talks about horrific acts committed against Muslims, and asks them to stop following the ways of the West, to leave their professions as doctors or engineers, and join and support the cause of the Caliphate.
The video also features several still-to-be-identified members, suspected to once be a part of the Indian Mujahideen, whose members are known to have been serving with IS forces after breaking from their Pakistan-based leadership.
As reported by The Indian Express, the video features several people  who are yet to be identified but suspected to be members of the Indian Mujahideen (IM). Among these are militants who had left India earlier and were suspected to have joined the extremist militant organisation.
According to a report in DNA, this is the first time the IS has confirmed the presence of Indian fighters among its ranks and addressed the Muslim population directly for "mingling with polytheistic Hindus, who are trying to convert them to Hinduism". The report adds that according to Indian intelligence agencies, 23 Indian nationals are enrolled with an organisation affiliated to al-Qaeda in Syria and IS.
The Indian Express report goes on to say the only one conclusively identified in the video is Fahad Tanvir Sheikh, an engineering student from Thane who travelled to Syria in 2014. He vows to avenge acts committed against Muslims in India —  and asks if New Delhi has forgotten incidents like the Mumbai train bombings, Godhra riots, etc. It also asked Muslims in the country to stop mingling with the infidels (Hindus) and to stop believing that Islam is a religion of peace, and say that it has always been a religion of war.
Find latest and upcoming tech gadgets online on Tech2 Gadgets. Get technology news, gadgets reviews & ratings. Popular gadgets including laptop, tablet and mobile specifications, features, prices, comparison.
India
According to the rules, a Summary of Evidence will now be initiated against the erring Army personnel after which Court Martial proceedings will begin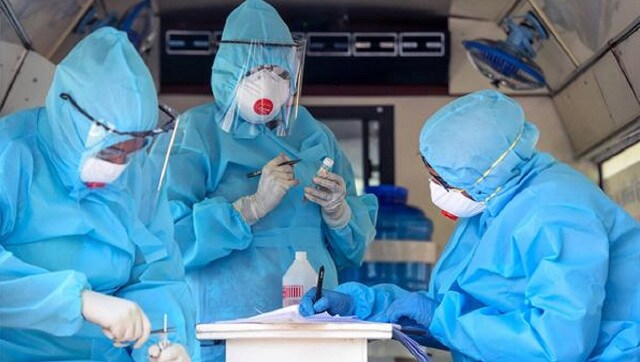 India
Officials who have been testing the coronavirus samples of patients in different hospitals said in Kashmir that the staff was not fully trained to test the patients.
India
Dilbag Singh also said that the anti-infiltration grid is active and anti-tunnelling operations are underway to scuttle "nefarious designs"