Islamic State storm Deir al-Zor hospital after dawn offensive - Amaq | Reuters
BEIRUT Islamic State attacked a hospital in Deir al-Zor on Saturday and seized territory on the edge of the besieged eastern Syrian city still partly controlled by the government, the militant group said. Islamic State's Amaq news agency said its fighters stormed the Assad Hospital and also took control of a check point, a fire station and university accommodation in the city close to Syria's eastern border with Iraq
BEIRUT Islamic State attacked a hospital in Deir al-Zor on Saturday and seized territory on the edge of the besieged eastern Syrian city still partly controlled by the government, the militant group said.
Islamic State's Amaq news agency said its fighters stormed the Assad Hospital and also took control of a check point, a fire station and university accommodation in the city close to Syria's eastern border with Iraq.
Islamic State controls most of Deir al-Zor province and has laid siege since March last year to the remaining government-held areas in the city of the same name.
Deir al-Zor province links Islamic State's de facto capital in the Syrian city of Raqqa with territory controlled by the militant group in neighbouring Iraq.
The Syrian Observatory for Human Rights said there were reports Islamic State had detained medical staff and taken some government soldiers prisoner in Deir al-Zor.
It said there were ongoing fierce clashes between government forces and Islamic State in the area after the militants attacked the southwestern edge of the city at dawn.
The fighting killed at least 20 members of the Syrian government forces and at least six Islamic State fighters, the Observatory said.
Amaq news agency also said the Islamist militants had taken territory near to the state-held military airport. Russia's RIA state news agency on Saturday reported a source within the airbase as saying an Islamic State attack had been repelled.
The Syrian government and its Russian allies make regular aid drops into the encircled city and there are frequent air strikes on Islamic State targets in and around Deir al-Zor.
(Reporting by Lisa Barrington in Beirut and Omar Fahmy in Cairo; editing by David Clarke)
This story has not been edited by Firstpost staff and is generated by auto-feed.
Business
After plummeting over 700 points in intra-day trade, the 30-share BSE Sensex clawed back some lost ground to end 135.05 points lower at 52,443.71, while the NSE Nifty slipped 37.05 points to close at 15,709.40
Business
Tata Steel, Bajaj Finserv and SBI were among the top gainers at both the BSE Sensex and NSE Nifty50 whereas Dr Reddy and Axis Bank were among the top losers in both the indices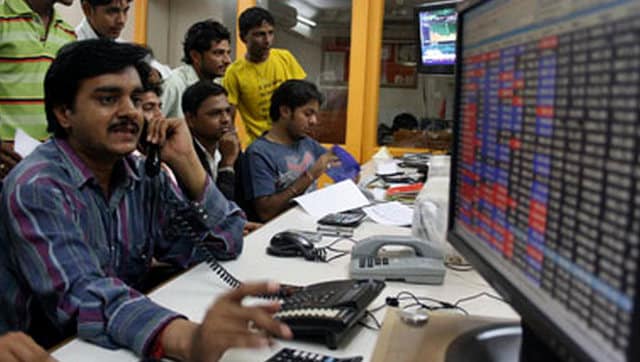 Business
At the closing bell, Sensex was at 52,852.27. It decreased by 123.53 points or 0.23 percent. Nifty was trading at 15,824.45 after losing 31.60 points or 0.2 percent.