Islamic State is in retreat but celebrating its demise is premature as idea of Caliphate lives on
After nearly a full year of predictions that the Islamic State was finished, it seems that the extremist group is indeed in full retreat.
After nearly a full year of predictions that the Islamic State was finished, it seems that the extremist group is indeed in full retreat. The surest proof that Raqqa, Kirkuk and other core areas have been vacated is that militant groups who had united in the fight against Islamic State are now engaged in fighting each other, with equal ferocity. Sectarian divisions are back with a vengeance and the region is back to its old 'normal'.
It's certainly a significant victory for the United States, Russia and their respective allies, and a vindication of a war strategy that was able to gum together hugely disparate terrorist and militant groups against the primary enemy. Though Incredibly messy, it did seem to have provided results, for the time being at least. The declaration of victory by US president Donald Trump is, however, hugely premature.
Islamic State was built on an idea, and on specific ground conditions that caused its emergence in the first place. Neither has died with them. The idea of a Caliphate continues to motivate, only the location may shift. Within the conflict areas, ground conditions are reminiscent of the ravage and devastation of the World Wars. Fears of Sunni disenfranchisement continues and governments in Syria and Iraq appear to have learnt nothing from the past.
In addition, the next chapter for future chaos has already opened, with the September referendum by Iraqi Kurds that is aimed at charting a path to eventual independence. As long the region continues to scald itself, Islamic State will find fertile ground to regroup or morph into something different.
In the first case, it may choose to revert to its former insurgency profile by allying with elements such as the Ahrar al-Sham, which is already a loose coalition of armed groups. Alternatively, it may withdraw into itself and morph into a classic terrorist group. It may also do both. Nobody said this was easy.
There are however several stages to terrorist regrouping or morphing. The process also differs depending on the pecking order or functions within the group. First, a core group of Islamic State cadres are likely to stay within the region. Not every area has been liberated, and there are several ungoverned spaces that offer shelter for the foreseeable future. These elements are likely to go underground and remain quiescent for a while.
A period of internal churning and shake-down will follow, with multiple leaders emerging and claiming true lineage. The blame and counter blame will eventually die down, and once new loyalties are established, a new group will emerge under a new leader. A vital ingredient to this leadership selection and group formation is money. The one who has access to funds wins. The first counter-terrorism objective, therefore, must be to prevent access to past funds, or recourse to new funding sources – sympathisers, transborder criminal groups, or even more likely, another intelligence agency.
It is this group that needs close watching, particularly if it tries to move out of the region altogether. Research indicates that terrorist groups regroup outside the affected country, but usually close enough to retain links to its contacts within. The Tamil Tigers are an example of this. The Mujahideen and the Taliban that followed them are another.
In the case of Islamic State, with its undoubted organisation, the availability of affiliates, and the sheer number of 'ungoverned spaces' available from Somalia to Afghanistan, this regrouping could take place anywhere. There is also the fact that regrouping in any of the states neighbouring Syria is virtually ruled out for the present, with both Russian and United States aircraft dominating the skies, and their intelligence agencies operating below. It's not impossible, but it simply isn't the optimal path for a group with enviable communication skills, that doesn't require proximity to make its presence felt.
At a second level are the local fighters who clung to the group for money, power or both. These are likely to drift to whoever will recruit them. Among these are the eight remaining major groups who are still intact, not including the several government-backed 'rebels'. With the retreat of the Islamic State, and scramble to form new power centres, there is no lack of employment for these drifters.
As research has indicated, a period of criminality follows the end of an insurgency, when every man with a gun takes what he can from those weaker than himself. More trouble ahead.
At a third level are the amorphous groups labelled 'foreign fighters'. It is this section of armed militants that is causing counter-terrorism agencies the maximum worry. First, this is a highly motivated class who left to join the Islamic State of their own free will. Many were engineers and doctors who went to the Caliphate to help the faithful and were not motivated by money. Another class within the foreign fighter group are mercenaries, drifting from one war zone to another for loot. The third class, and the most dangerous, comprise genuine believers in the millennial ideology that spurred the Islamic State, who were part and parcel of the fighting on the ground.
It is almost a given that such fighters will restart terrorist activities, including finding other adherents, once they return to their home countries.
Since the counting on the ground is only available from western sources, several highly coloured graphs will inform the enthusiastic researcher that the largest contingents are from Russia. Yet another will calculate this by population, estimating then that the largest are from Tunisia. Only a few of these databases even mention the 20-30,000 Afghans that have been recruited by Iran from provinces bordering Afghanistan.
Another group comes from Pakistan, and there are no clear estimates of these except that they were rising in 2015 when they were formed as a separate fighting unit. At any figure, the combined number of Afghans and Pakistanis are at least ten times the number of western recruits. If the Central Intelligence Agency is in a quake, Afghan and Indian agencies are probably scrambling. So would agencies from Bangladesh, Singapore, Indonesia, Malaysia and China.
India's own count of nationals going to join the Islamic State has remained surprisingly low. At last count, no more than fifty had been in the fighting area, while another 75 were arrested for Islamic State links. While it is true that estimates of actual numbers who have joined are unclear, it is unlikely to differ much from the present estimates.
As such it is far lower than China, who's tiny Muslim population has sent more than a hundred fighters to the hot spot. In March this year, the Islamic State had put out a clearly threatening video, pledging to "shed blood like rivers" in defence of the Uighurs. Several hundred Uzbeks are also known to be participating in the fight, and their return could lead to a terror partnership from Central Asia to China.
The end of the Islamic State should ideally have led to the beginning of Asian cooperation, particularly between China and India. Both are wary of the Islamic State phenomenon, and both are dependent – in varying degrees – on stability in West Asia. China, however, continues to see terrorism through a regional power prism, rather than the severe security threat that it is. Uighurs may have limited ability to destabilise a country as large as China. But that doesn't prevent them from having a real good try. Especially, if they find that there are others available to help them out.
World
Mark Milley also spoke with a number of other chiefs of defense around the world in the days after the 6 January riot, including military leaders from the UK, Russia and Pakistan
World
Western Europe has struggled to integrate significant Muslim populations into mainstream society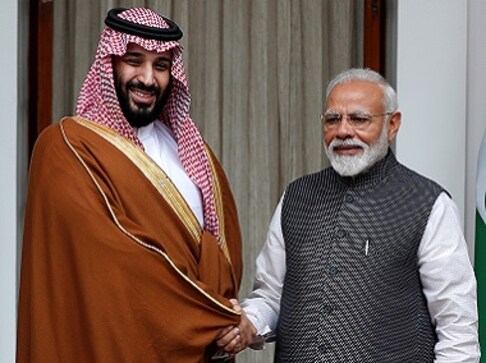 World
India's ties with Saudi Arabia, one of the world's leading oil producers and host to nearly three million Indians, have generally been on an upswing