Islamic State claims responsibility for suicide attack that killed five in Somalia
The Islamic State group claimed responsibilty for a suicide attack in Somalia, a region dominated by the Al-Qaeda linked Shabab.
Mogadishu: The Islamic State group has claimed its first suicide attack in Somalia that left five dead as it steps up activities in a region dominated by the Al-Qaeda-linked Shabaab.
The group's self-styled news agency Amaq claimed responsibilty and called it a "martyrdom-seeking operation with an explosive vest." This statement was carried by the SITE Intelligence Group which noted it was the first suicide bombing by the militants in Somalia.
The suicide bomber detonated his explosives vest at a checkpoint in the northeastern port city of Bosaso on Tuesday, situated in the semi-autonomous region of Puntland.
"Security forces stopped the suspect when he approached but he detonated himself leaving five people dead.One of the security officers and four civilians were killed in the blast," said local police official Mohamed Dahir Adan.
The blast occurred near a hotel often used as a meeting place for local officials, witnesses said.
"I think the bomber was trying to target the hotel but he was stopped at the checkpoint close to the hotel and he decided to detonate his explosives," said witness Awke Mohamed.
Puntland set up its own government in 1998, but unlike neighbouring Somaliland, it has not declared full independence.
The region has often come under attack by Al-Qaeda-linked Shabaab militants and is also home to a breakaway group of fighters who have declared allegiance to IS.
However, the group has so far failed to gather much support while the Shabaab has taken pains to purge those expressing pro-IS sentiment from their ranks.
The militants are led by former Shabaab cleric Abdiqadir Mumin who switched allegiance from Al-Qaeda to IS in October 2015 and was named a "global terrorist" by the US State Department in August.
Aside from issuing occasional promotional videos, the group seized the small fishing town of Qandala before being ousted by Puntland forces in December.
Then in February IS claimed an attack by gunmen on a hotel in Bosaso which left four security guards dead.
Rashid Abdi of the International Crisis Group, said that while Mumin's group was stepping up its activities, the Shabaab remained the biggest threat in the region.
"We should not overplay IS influence in that region," he told AFP.
"There is clearly an IS threat in Puntland, and the Mumin group is escalating its activities and attacks, but Al-Shabaab remains a much bigger threat in Puntland than IS does."
He also warned that IS claims should be treated with caution as "they tend to claim everything".
India
Sabeel Ahmed, member of banned terrorist outfit Al-Qaeda in the Indian Sub-Continent (AQIS), was arrested on 22 February by the special cell of Delhi Police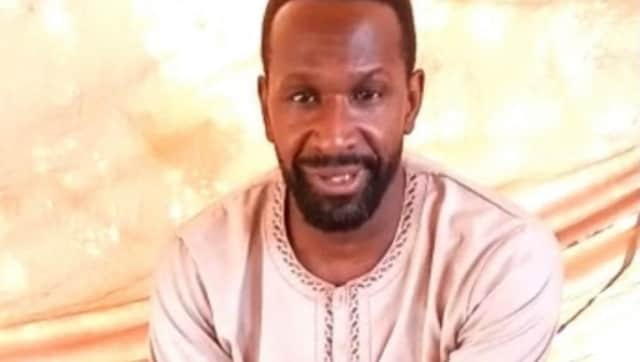 World
In the undated video which was 20 seconds-long, Olivier Dubois said he was abducted on 8 Apri in Gao, central Mali, by the Group to Support Islam and Muslims, the biggest jihadist alliance in the Sahel