Ghulam Nabi Fai gets 2 years in jail for illegally working for ISI
Fai, 62, was also sentenced to three years of supervised release after the end of his jail term by a US court.
Washington: Kashmiri separatist Ghulam Nabi Fai, charged with working for Pakistani Inter-Services Intelligence (ISI) spy agency to influence American policy on Kashmir, was Friday sentenced to two years in jail by a US court.
Fai, 62, was also sentenced to three years of supervised release after the end of his jail term by Judge Liam O'Grady of the US District Court in Alexandria, Virginia, a suburb of Washington DC.
Fai was also ordered not to maintain any contact with the officials and agents of the government of Pakistan and the ISI.
Fai was arrested by the Federal Bureau of Investigation (FBI) on July 19 last year and had pleaded guilty in December to one count of conspiracy and one count of corruptly endeavouing to impede the Internal Revenue Service.
Fai told the court he would surrender after graduation of his daughter on June 25.
Fai headed an outfit called Kashmiri American Council (KAC), which was "a front" for ISI to lobby US government, lawmakers and opinion-makers on Kashmir, taking a line laid out by his ISI handlers.
He admitted that the KAC received money from the ISI and other Pakistani government agencies and was untruthful about the origins of the funds. His plea agreement says that he concealed at least $3.5 million sent to the lobbying group between 1990 and 2011.
Prosecutors wrote in a sentencing memorandum that Fai "laboured mightily" to hide his association with the ISI and the sentencing guidelines "do not even purport to measure the harm caused by Fai's concealment of the fact that the influence he peddled through his conferences and campaign contributions was financed by the ISI".
Court records say he organised conferences, contributed to candidates and met with congressional officials about unifying Kashmir. Fai duped the American people by pretending that the funds for those efforts came from American citizens, rather than the ISI, according to prosecutors.
In a seven-page letter to O'Grady, Fai said his commitment to peace in Kashmir led to his crimes. "The reason for going astray of U.S. law was that I was passionate about freedom for the Kashmiri people," Fai wrote.
IANS
World
Pakistan foreign minister Shah Mahmood Qureshi also alleged that India's presence in Afghanistan 'larger than it ought to be'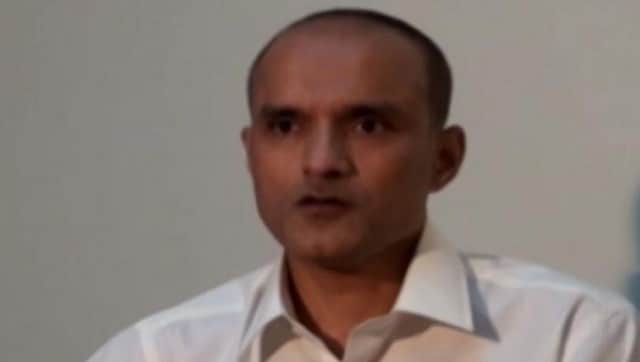 World
The bill, which seeks to provide further right of review and reconsideration, is in line with the judgment of the International Court of Justice in the case
First Cricket News
A controversy erupted after Pakistan last Thursday named uncapped Azam, son of former captain Moin Khan, in the T20 squad for the tours of England and West Indies, with many believing that his father is behind his selection.